VANISHED (*M *C)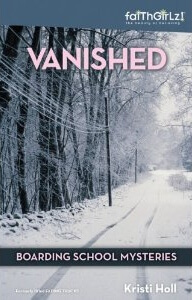 Twelve-year-old Jeri McKane knew that attending boarding school hundreds of miles from home would be hard, but she never imagined anything like this. Her mom – too busy even to answer Jeri's phone calls and emails – sends the devastating word that she can't make it to Parents' Weekend. Then the school bus carrying Jeri's roommate Rosa mysteriously disappears. A natural sleuth, Jeri knows there are leads to be followed and follows her instincts to discover new dimensions of faith and courage. Can Jeri continue to trust God even in the most confusing of times?
Zonderkidz, 2011
ASIN: B004FEF5OI
BETRAYED (*M *C)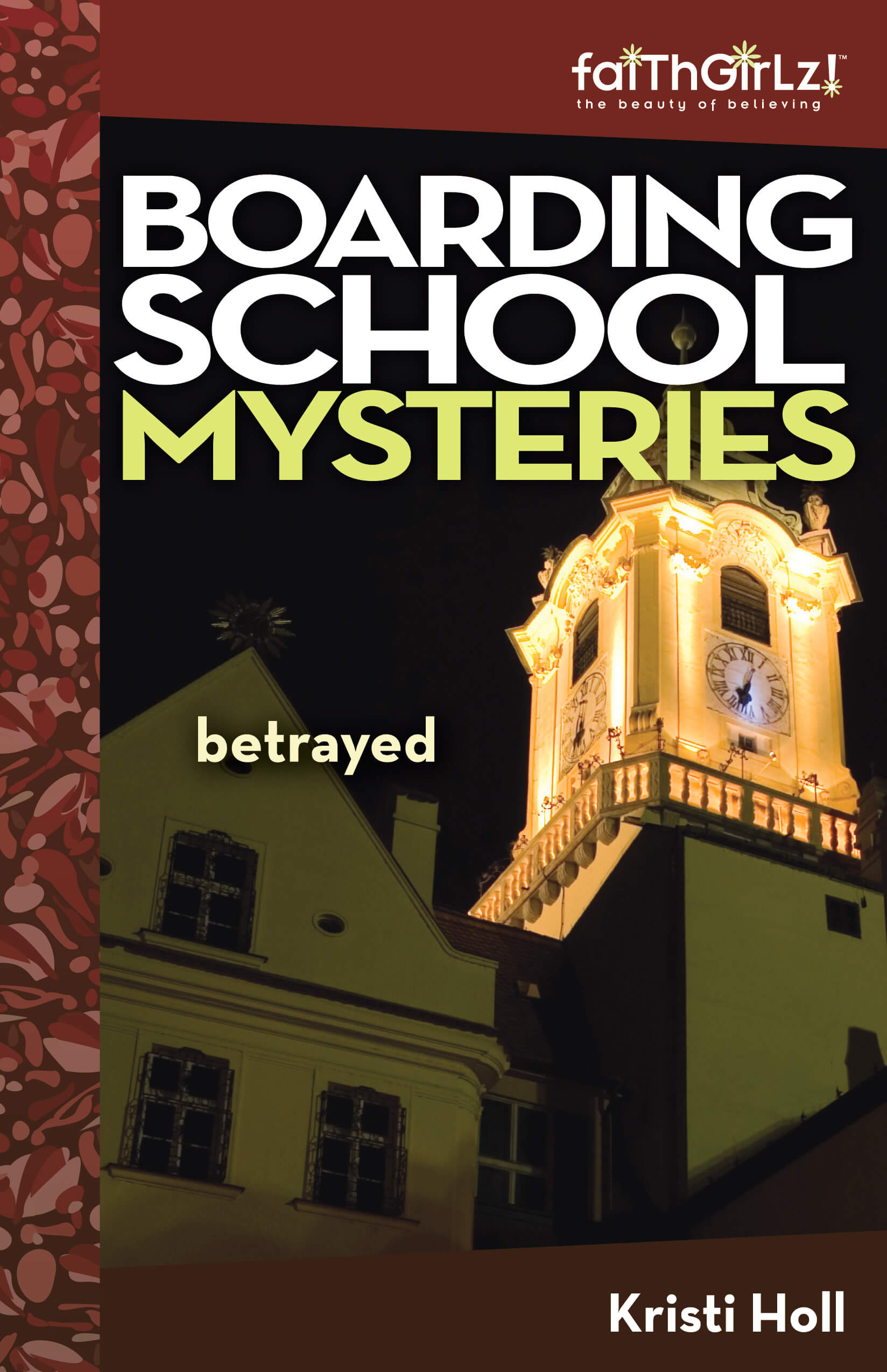 A serious misunderstanding leads to serious danger. Jeri McKane's world is turned upside down when her roommate Rosa blames Jeri for using a secret against her. If the real blackmailer isn't stopped, Rosa's secret could lead to her expulsion. Rosa's lead role in the school play also hangs in the balance—as does a special friendship. To make matters worse, Jeri's dad turns up after months of no communication. Why does everything have to be so complicated—and where is God when you need him? A gifted investigator, Jeri may require a power larger than herself to stay out of harm's way. Can she learn to reach out in time?
Zonderkidz, 2011
ASIN: B004FEF1TC
BURNED (*M *C)
Abby Wright is Jeri McKane's biology lab partner and close friend. When a mysterious explosion in their lab sends Abby to the hospital, Jeri's sleuthing nose smells more than just smoke. Can she unravel the mystery before anyone else gets hurt? Worse yet, is the firebug at Landmark School targeting her? In the face of great danger, middle-school classmates are faced with the choice to trust God or to give in to their fears. Will faith and friendship prevail or has Jeri finally met a challenge too big to handle?
Zonderkidz, 2011
ASIN: B004FEF5O8
POISONED (*M *C)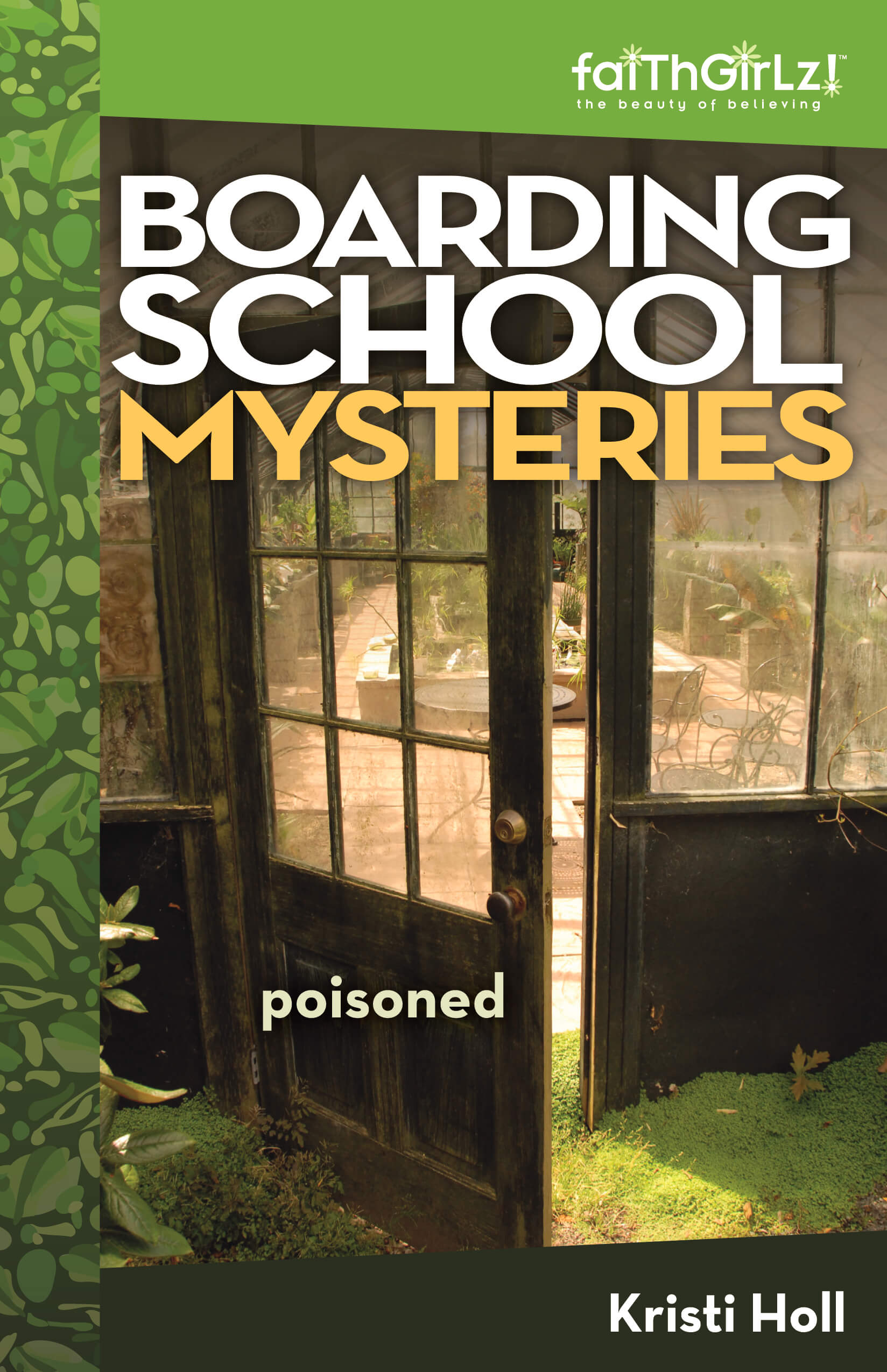 When a group of friends fall sick after preparing a birthday dinner, Jeri McKane suspects that the illnesses are linked. Is it simply an unfortunate event or have the friends been intentionally poisoned? Jeri's detective instinct says something isn't right, and the girls follow a trail that leads to some not-so-sweet evidence. Will the girls discover God's goodness and grace in the midst of unfair and sinister events, or will they be left with a permanently bad taste in their mouths?
Zonderkidz, 2011
ASIN: B004FEF5NY
4Give and 4Get (*C)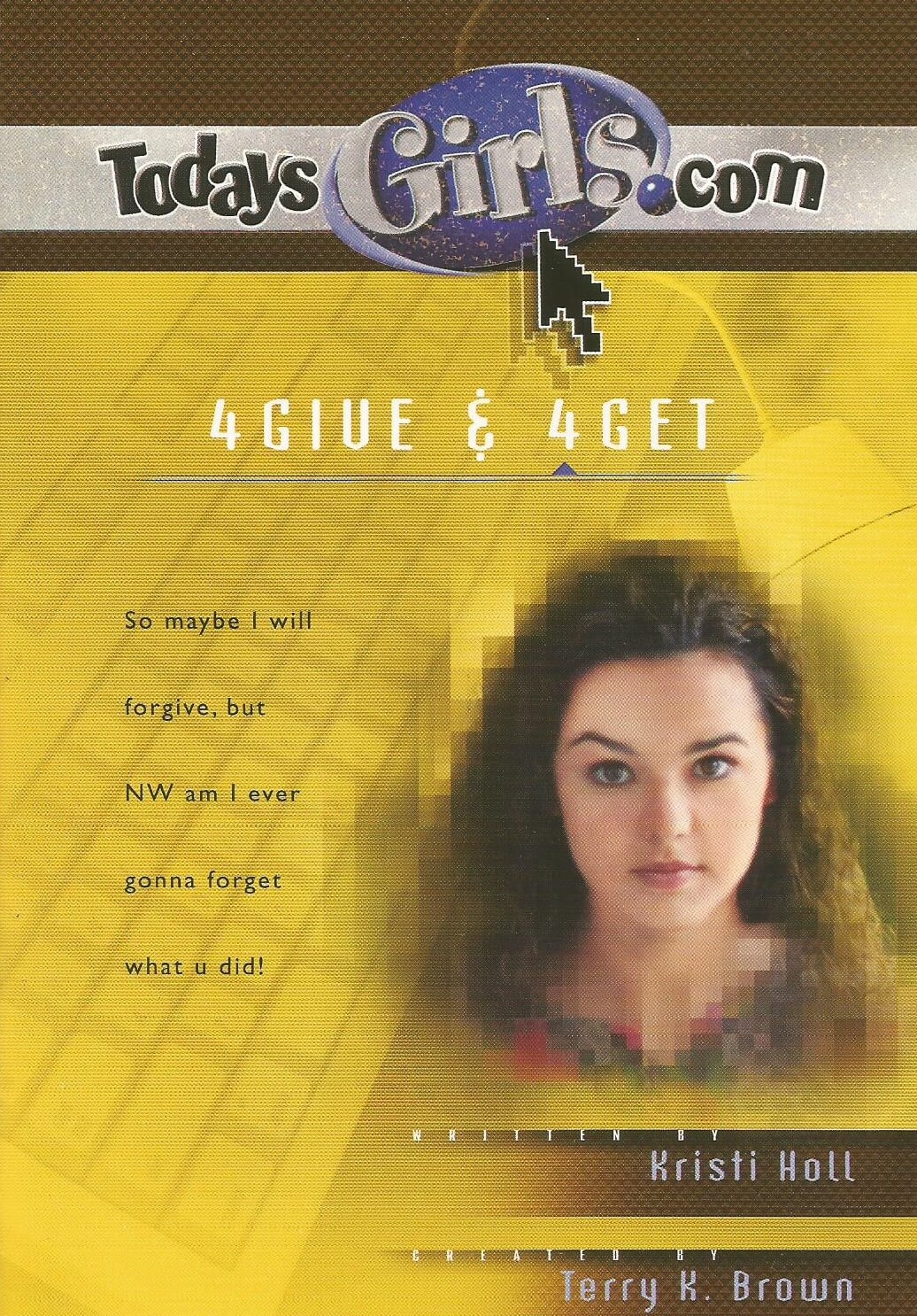 The TodaysGirls plan a Mother's Day singing performance, but what Alex Diaz doesn't know-what everyone hides from her-is that she can't carry a tune in a clear vinyl backpack. Even her backup musician tactfully encourages her to learn how to play an instrument. Events spiral to prevent Alex from discovering the truth about her voice, misunderstandings lead her to believe that her friends and her Mom actually can't stand her. It takes the patient love of her Christian friends for Alex to realize that only through understanding can forgiveness come-forgiveness of her friends, for her mom, and even for herself.
Tommy Nelson Publishers, 2001
ISBN-10: 0849977126
ISBN-13: 978-0849977121
Fun E-Farm (*C)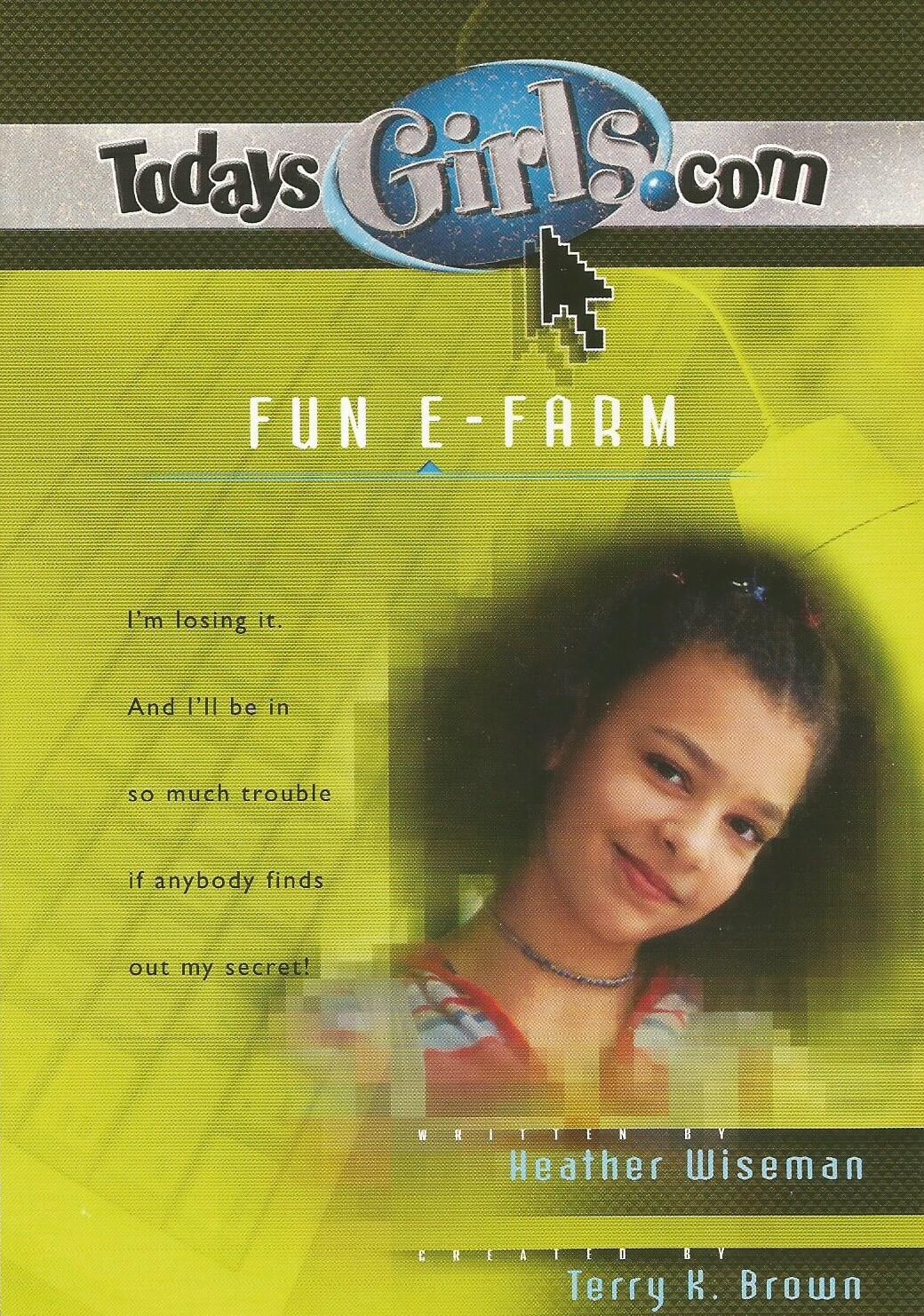 Morgan secretly hides an abandoned litter of kittens in her family's old barn after Dad says they belong at the animal shelter. Before long, the TodaysGirls discover that the Humane Society is out of money and Edgewood brims with unwanted animals. So Morgan begins taking in everything from puppies and ducks to iguanas and parakeets, trying to place them in homes via the e-Farm, a Web page she launches from home. The site becomes an unexpected money-maker through local advertisers, and Morgan discovers that God has a plan for his creation and that she must trust in that.
Tommy Nelson Publishers, 2001
ISBN-10: 0849977150
ISBN-13: 978-0849977152
Tangled Web (*C)
Meet Alex. Alex Diaz is the "new kid" who's been sent to live with her grandparents in Edgewood, where she hides her homesickness from everyone but her new best friend, Morgan. Alex feels judged and out of place, and she responds by judging the other girls. Add a neighbor coming and going at all hours of the night, he and his creepy son become instant targets of suspicion.
Tommy Nelson Publishers, 2000-2005
ISBN-10: 1400307570
ISBN-13: 978-1400307579
Chat Freak (*C)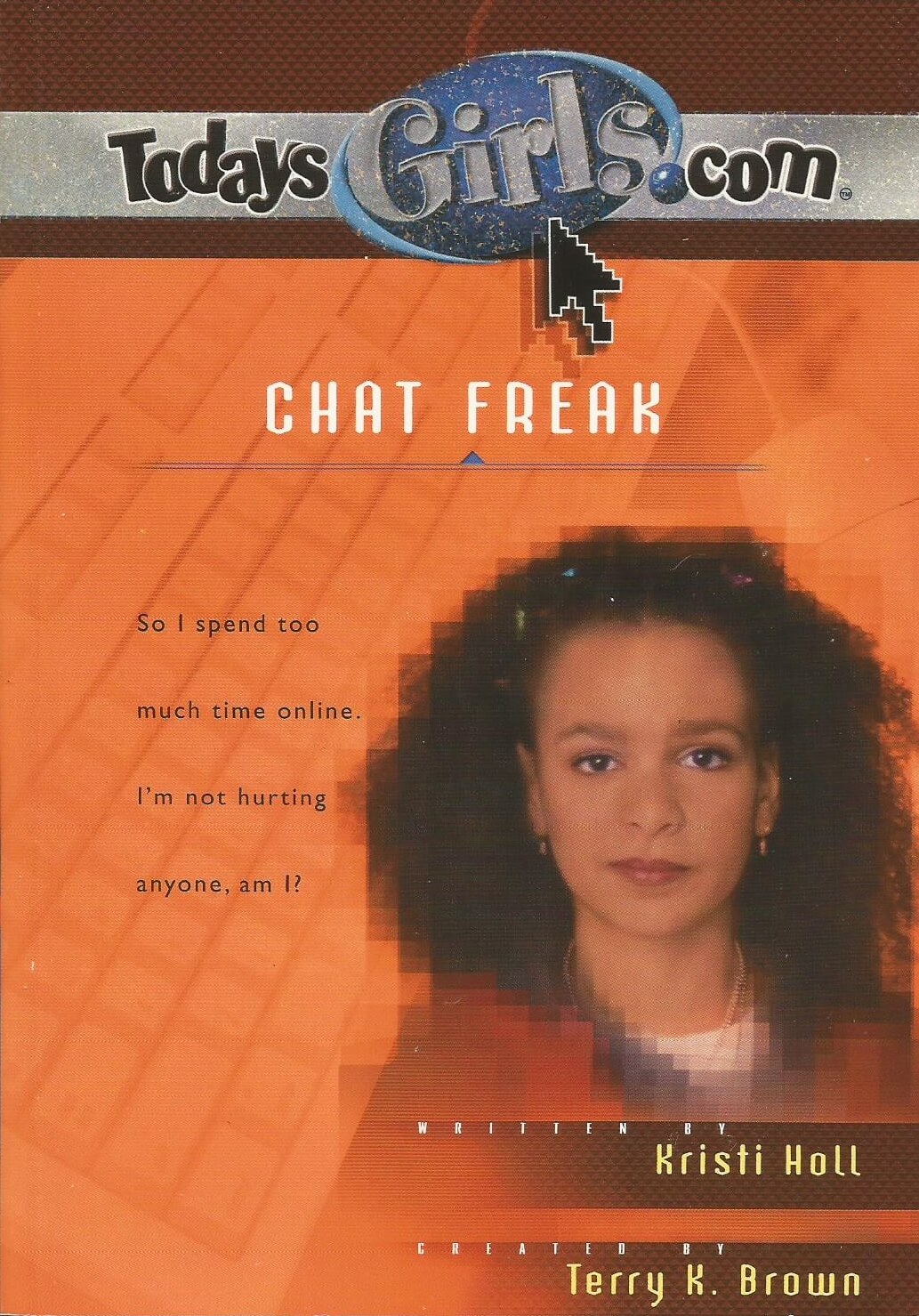 Meet Morgan. Morgan Cross is out-of-line online! Always caring and helpful, Morgan hits every site that claims to stop hunger and house the poor. Not only does she neglect her home responsibilities and her TodaysGirls cyberpals, Morgan becomes increasingly sad over all the world's injustices. Her friends try to show her Christ is the only One to carry all the world's burdens; she's just required to do her part. Morgan finds power and strength in Jesus' love and decides He is the God worth committing to and following.
Tommy Nelson Publishers, 2000-2005
ISBN: number
Stage Fright (Carousel Mystery #3) (*M)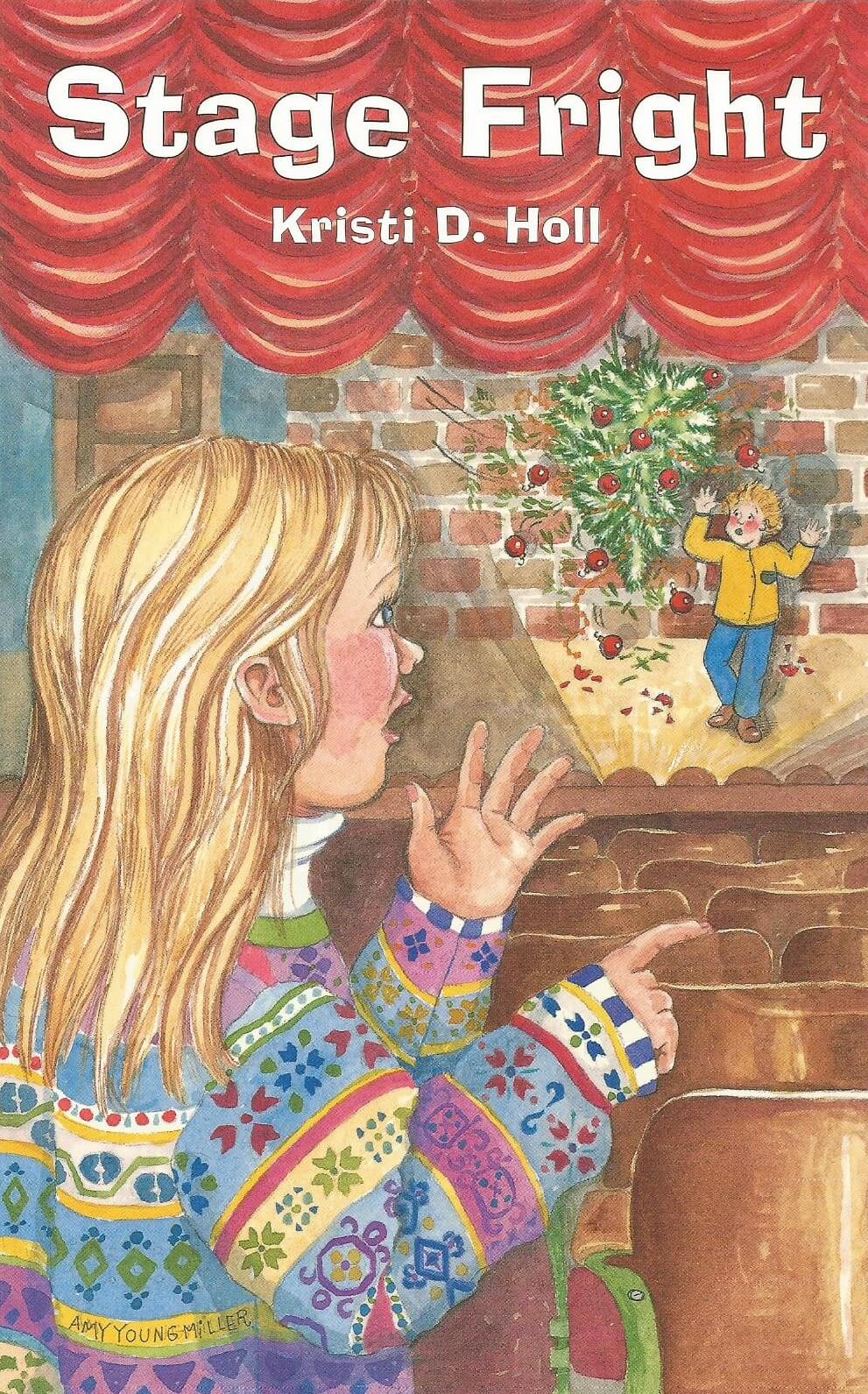 When Lauren joined the cast of the musical Annie, jr. for their Christmas production, the last thing she expected to encounter was a phantom. Performing on the stage of the historic Story Theatre-Grand Opera House is thrilling, but the cast got more than they bargained for. Dangerous accidents, eerie noises, sinister notes and missing money all threaten to close down the show before Opening Night. Then Lauren's two best friends become targets. As time runs out, her desperate search for the culprit includes the maze of tunnels and secret rooms beneath the old theatre.
Mid-Prairie Books, 2000
ISBN-10: 0931209897
ISBN-13: 978-0931209895
Deadly Disguise (Carousel Mystery #2) (*M)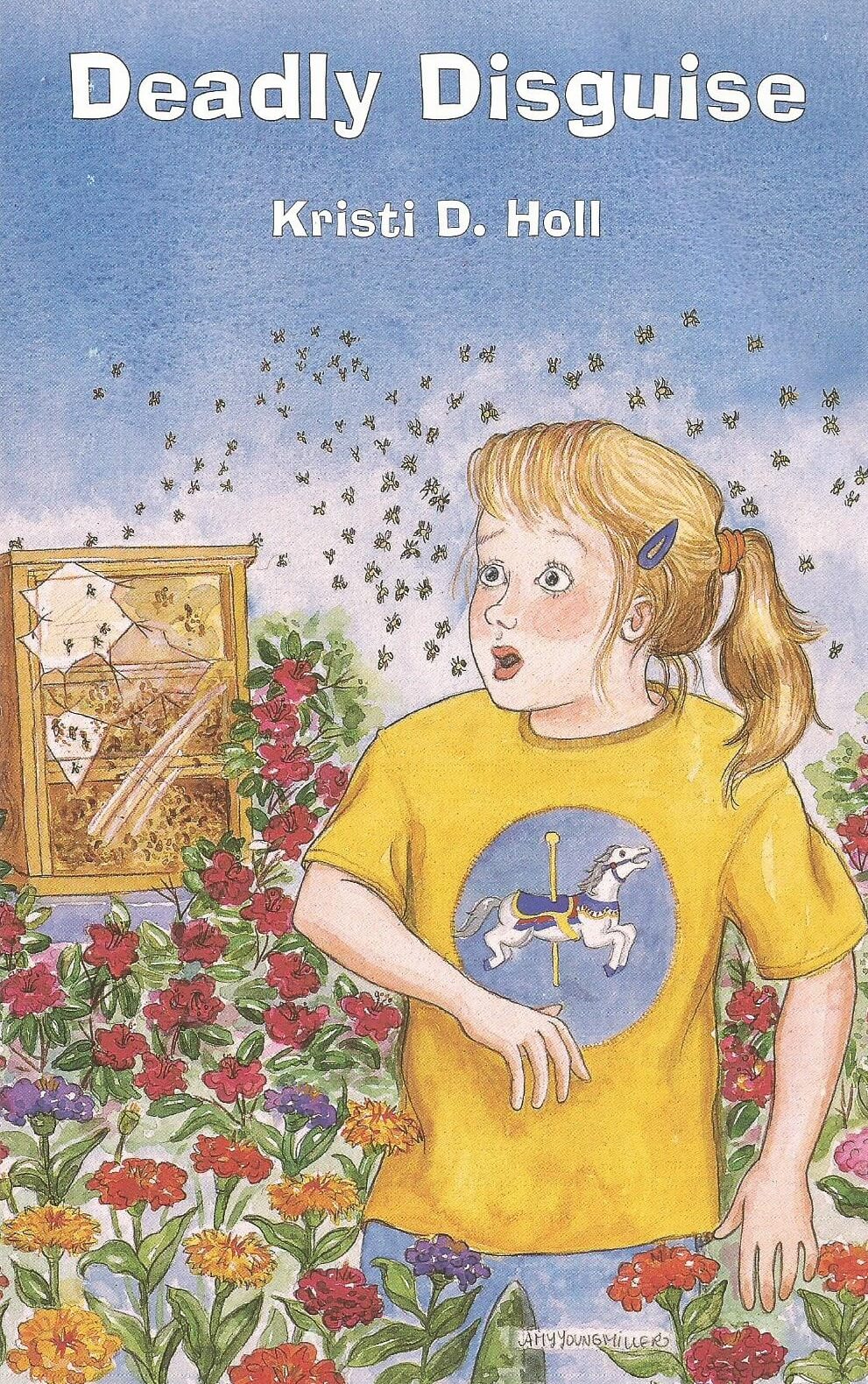 For Lauren Burk, the fun-filled Scandinavian Days Festival becomes an alarming weekend of fear. It should have been a successful weekend for her family's newly formed "Carousel Catering" business, but it turns deadly when an elderly man at a family reunion dies from food poisoning. Lauren's mother is blamed. Lauren panics, afraid that her own carelessness introduced salmonella into the food and caused the death. Or…did someone deliberately contaminate the food? Why is someone determined that the secret Lauren uncovers has to die with her?
Mid-Prairie Books, 1999
ISBN-10: 0931209838
ISBN-13: 978-0931209833
A Spin Out of Control (Carousel Mystery #1) (*M)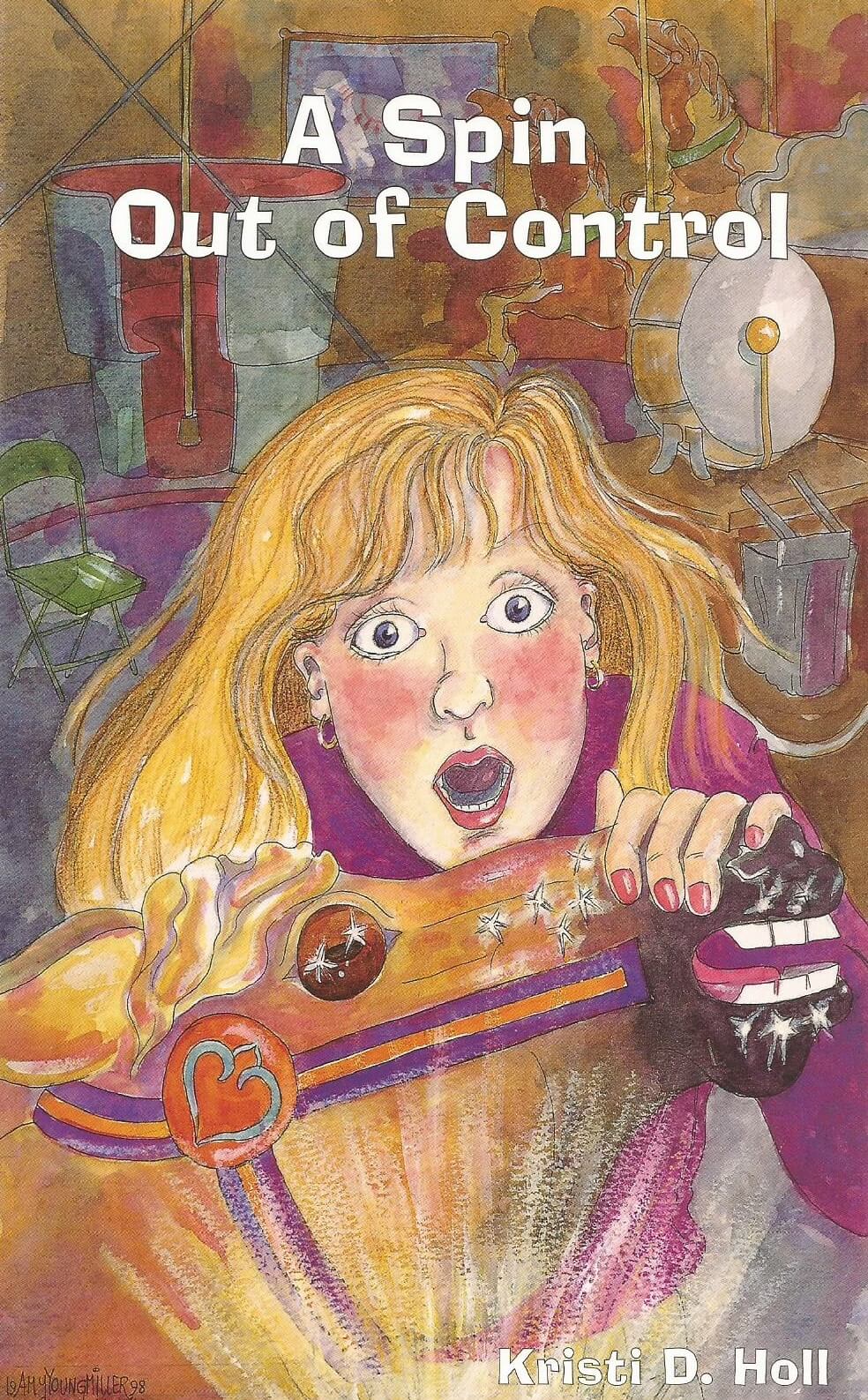 Lauren Burk's dream-come-true has become a nightmare! After dreaming of this day for months, Lauren's favorite author, Elayna Marie Hayes, is visiting her school. Lauren's nerves are frazzled as she delivers her introduction, then pulls back the stage curtain. Elayna's not there! She's disappeared without a trace. Soon Lauren and her friend Carl are pitted against someone willing to stake everything to keep a sinister secret buried forever.
Carribbean Books, 1998
ISBN-10: 0931209811
ISBN-13: 978-0931209819
For Every Joy That Passes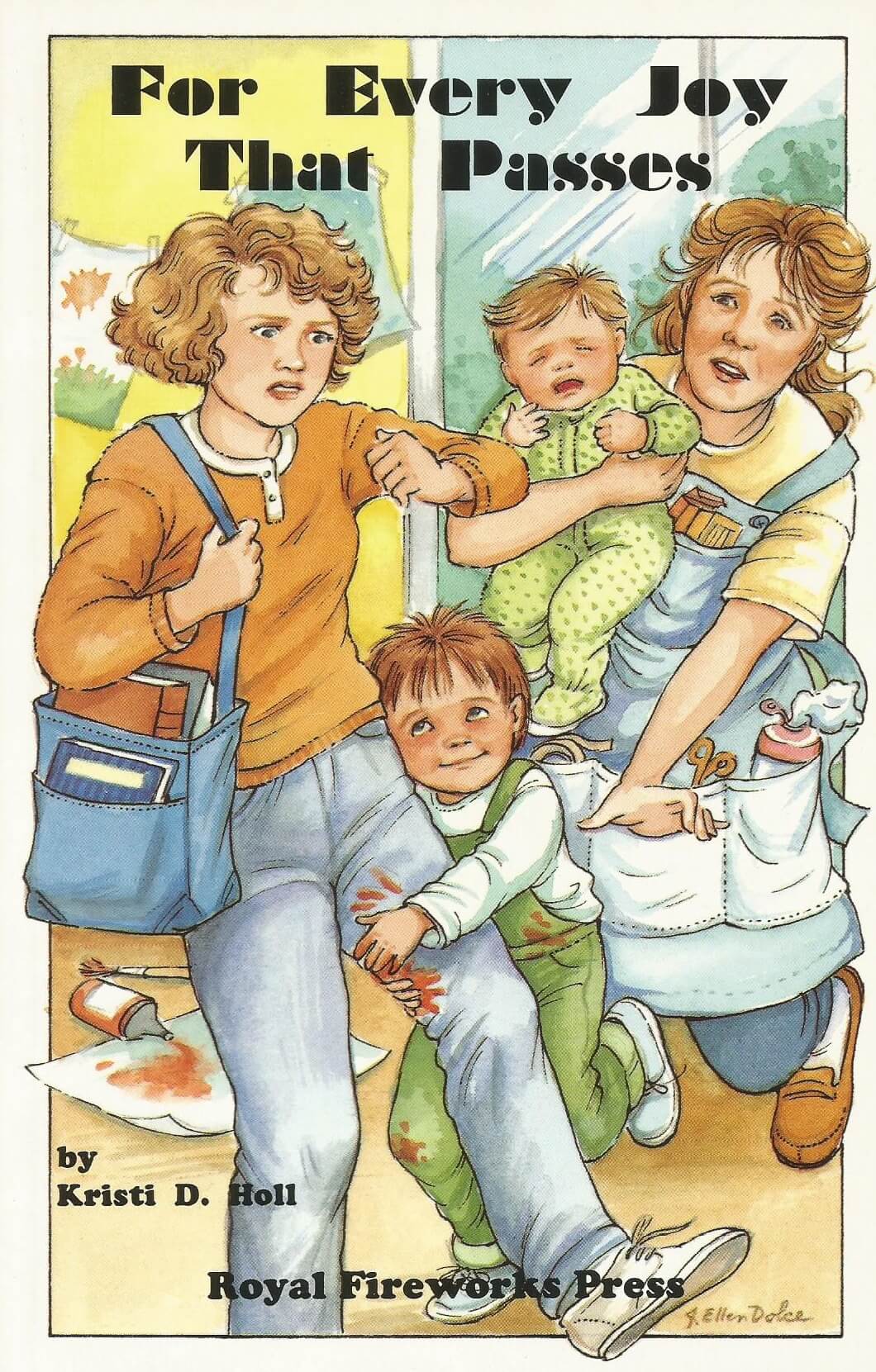 Since Sarah came into their house with a collection of squealing, nosy little day care children, Becki's life has been turned upside down. She desperately wants her birth mother back, in spite of her money spending ways and self-centered attitude that made her father clutch at his chest in pain. Fuddy-duddy was what her mother called him. To get new stepmother Sarah out of their house and out of her father's life, Becki engages in a power-play tug-of-war with her. Tension begins to gnaw away at the new marriage. But, Katherine, an elderly friend and confidant of Becki's helps Becki to see by word and by example that you learn with every change, that letting go is the only way to make way for the good things.
Royal Fireworks Press, 1997
ISBN-10: 0880923415
ISBN-13: 978-0880923415
Invisible Alex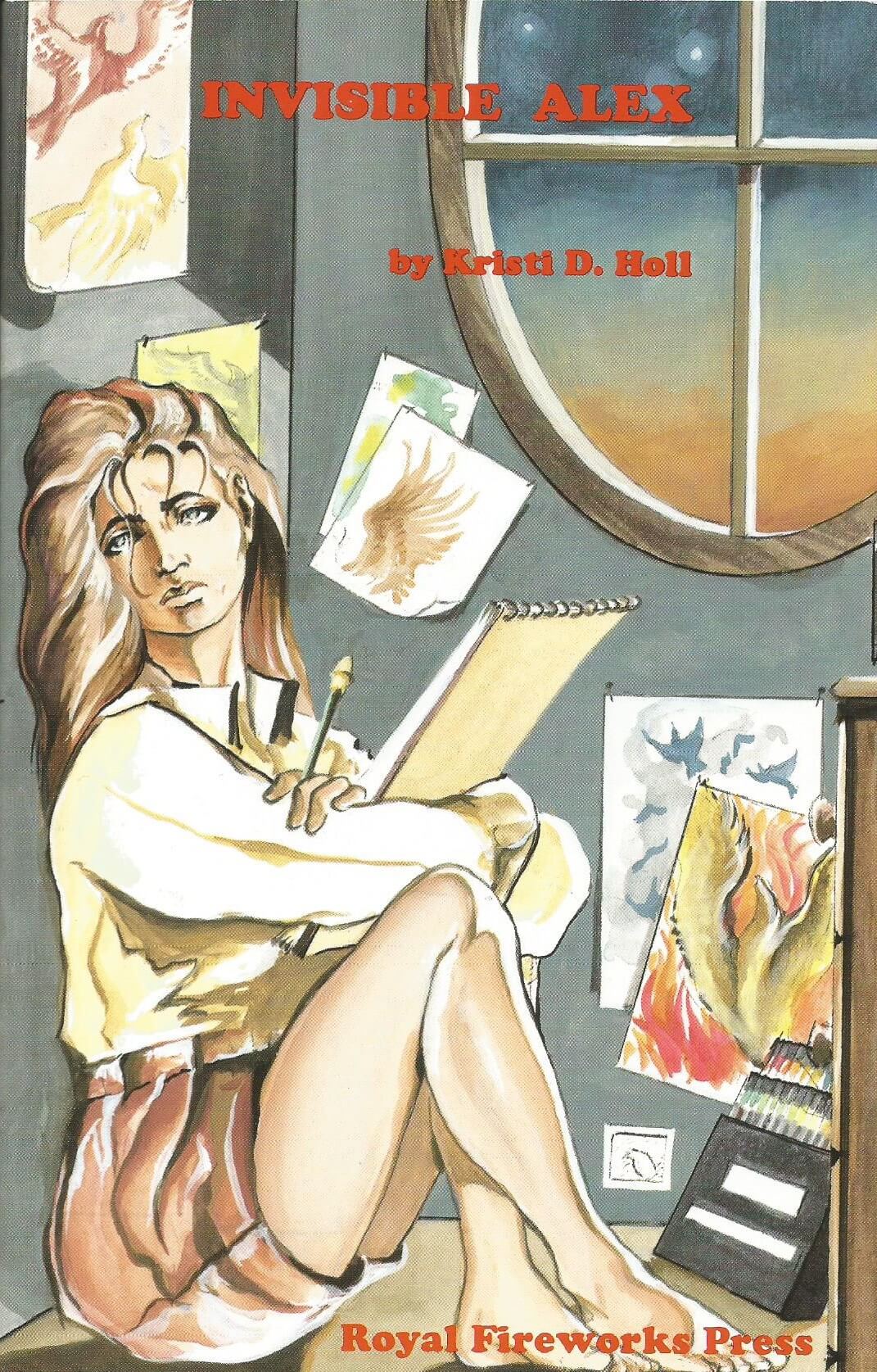 Alex is the adolescent, middle daughter among five children. She is responsible for her two younger sisters in the summer, harassed by her older brother, and overshadowed by her attractive teenage sister. Father is not much of a talker and Mother is occupied with work, exercise and just for herself time. Alex is trying to carve out some private time from her caretaker schedule to enter an art contest. If she wins, she is sure her real personality will no longer be invisible to her family and she will earn their attention and respect. A radio program that Alex listens to during her quiet moments of drawing in her special place in the attic, deals with self-esteem, relationships and understanding. It sets her to thinking introspectively, evaluating rather than moaning, trying alternate behaviors to affect change. Alex finally does successfully communicate with her family.
Royal Fireworks Press, 1996
ISBN-10: 0880923393
ISBN-13: 978-0880923392
A Change of Heart (*C)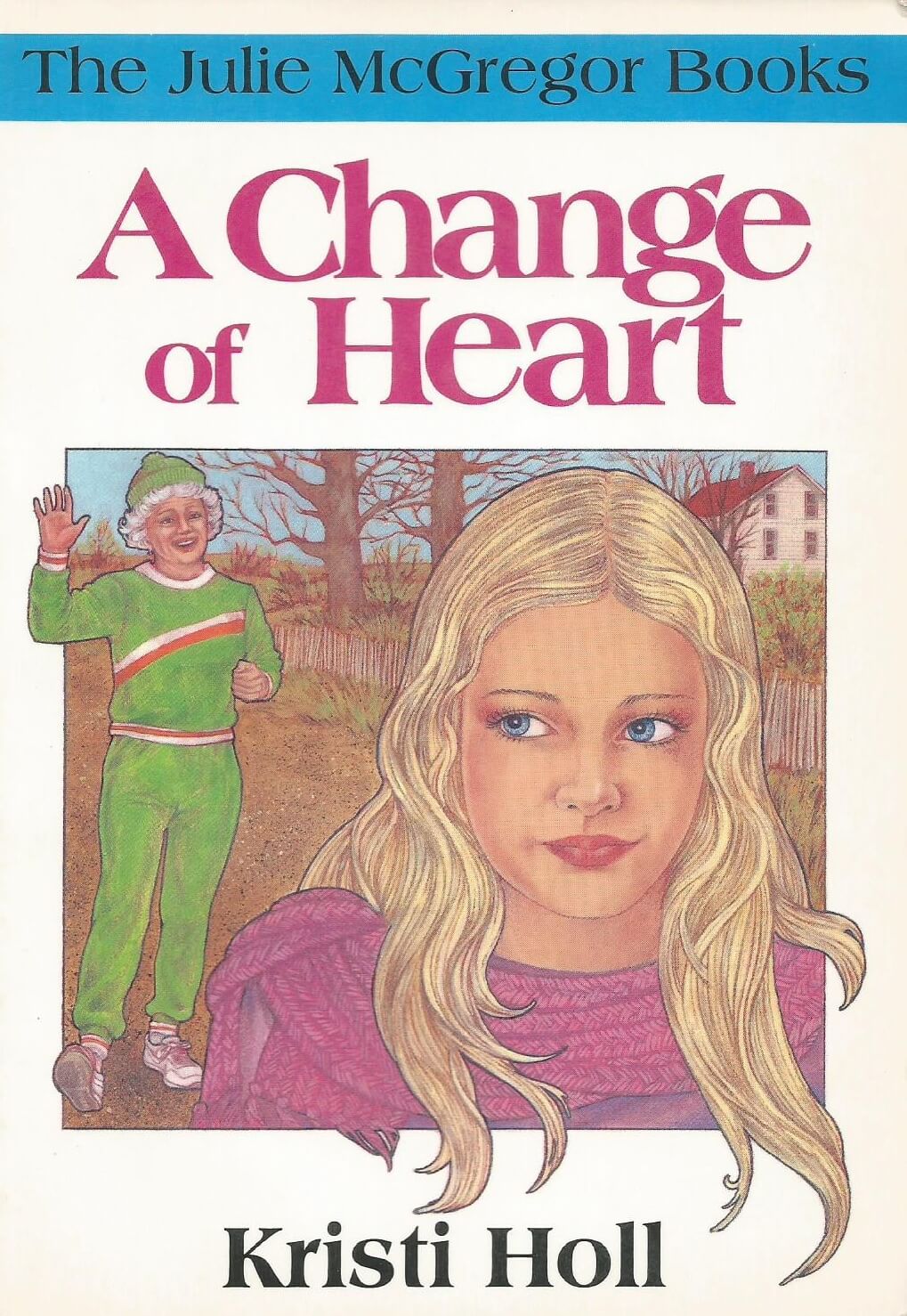 BOOK FOUR: When her grandmother comes to stay for a month and volunteers at her school library, twelve-year-old Julie has to deal with sharing her room and being embarrassed by her grandmother's somewhat flamboyant presence at school.
Standard Pub, 1991
ISBN-10: 0874038359
ISBN-13: 978-0874038354
A Tangled Web (*C)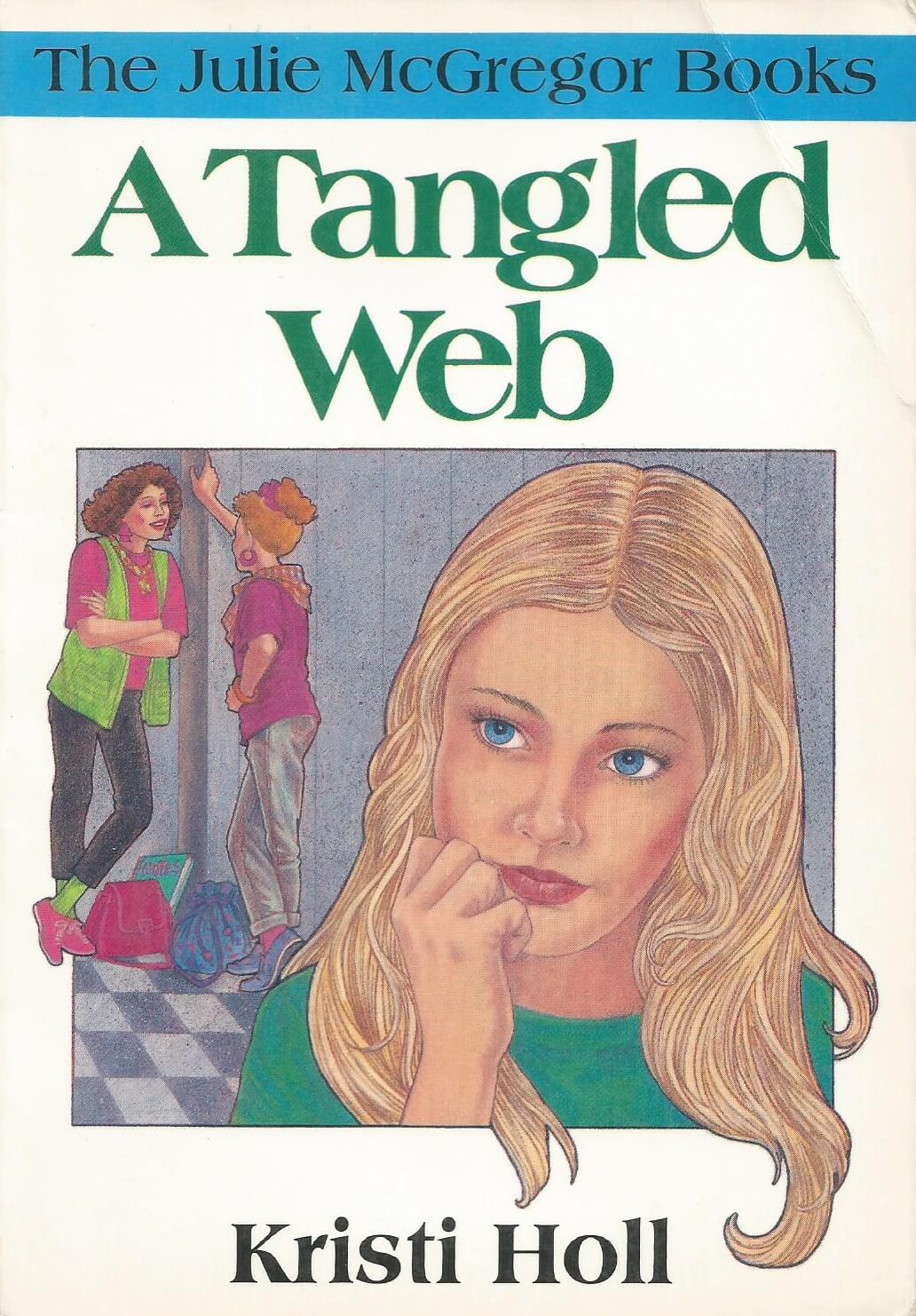 BOOK THREE: Sixth-grader Julie has problems hiding the fact that she has been wearing make-up against her parents' wishes and trying to stay on the relay team at school with teammates who don't want her.
Standard Pub, 1991
ISBN-10: 0874038367
ISBN-13: 978-0874038361
Two of a Kind (*C)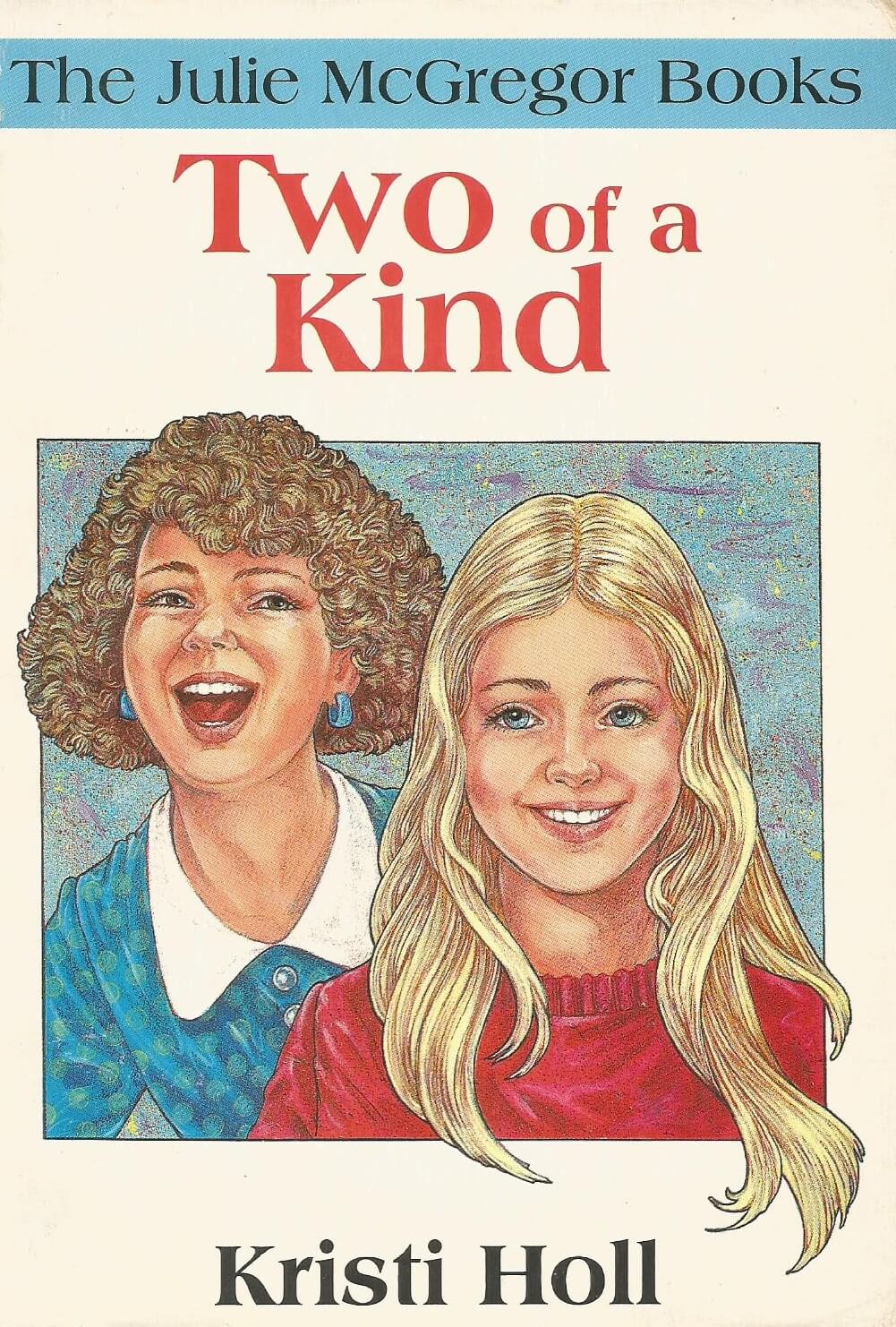 BOOK TWO: When twelve-year-old Julie McGregor's Laurel school merges with the school in nearby Elmwood, and the kids from the schools don't get along, she has trouble keeping her friend Monica while trying to make new friends from Elmwood.
Standard Pub, 1990
ISBN-10: 0874037484
ISBN-13: 978-0874037487
Trusting in the Dark (*C)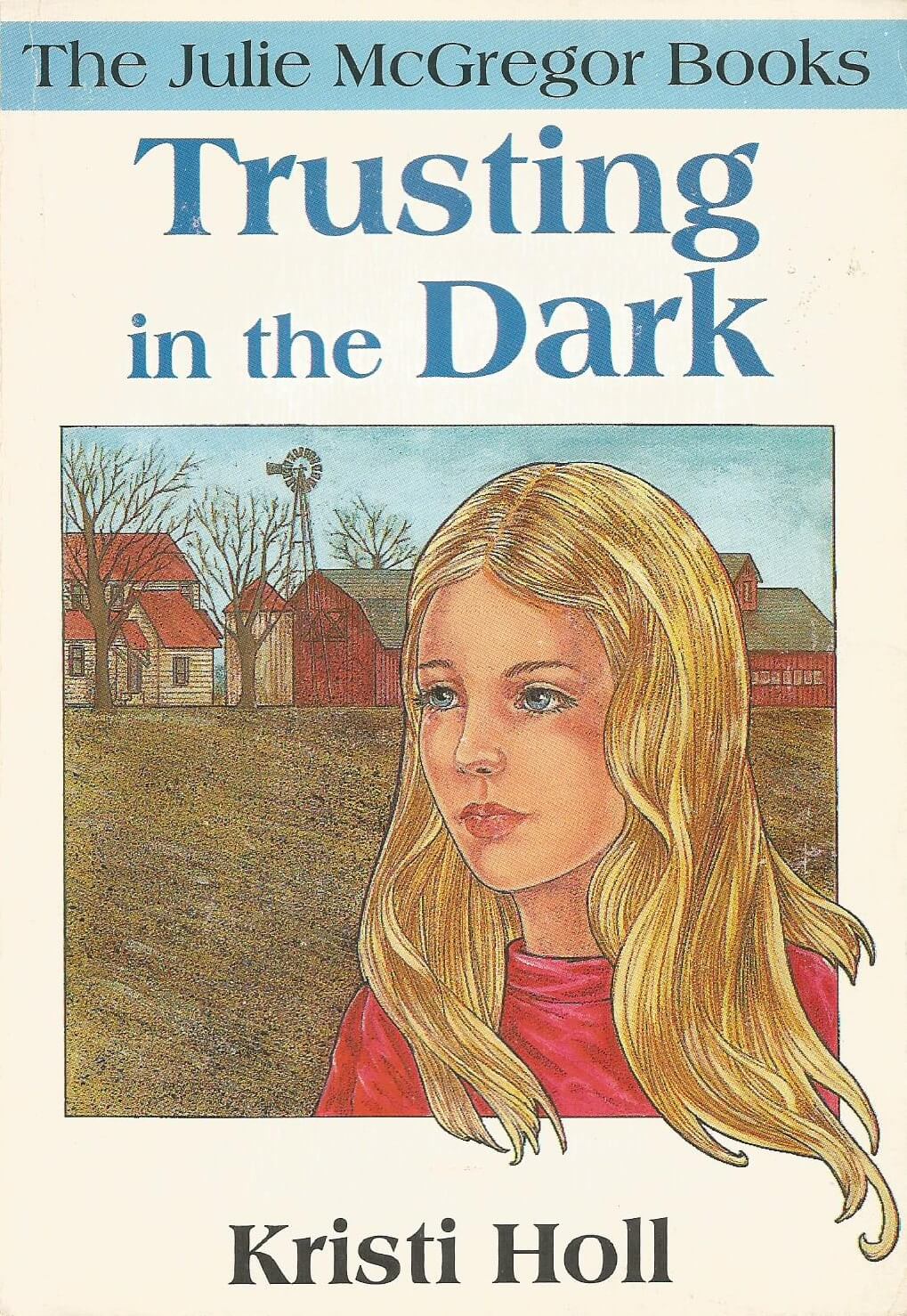 BOOK ONE: Sixth grader Julie dislikes the sacrifices she has to make to ease her family's serious financial problems, which may cause them to lose their farm, but her faith in God helps her through the situation.
Standard Pub, 1990
ISBN-10: 0874037492
ISBN-13: 978-0874037494
Hidden in the Fog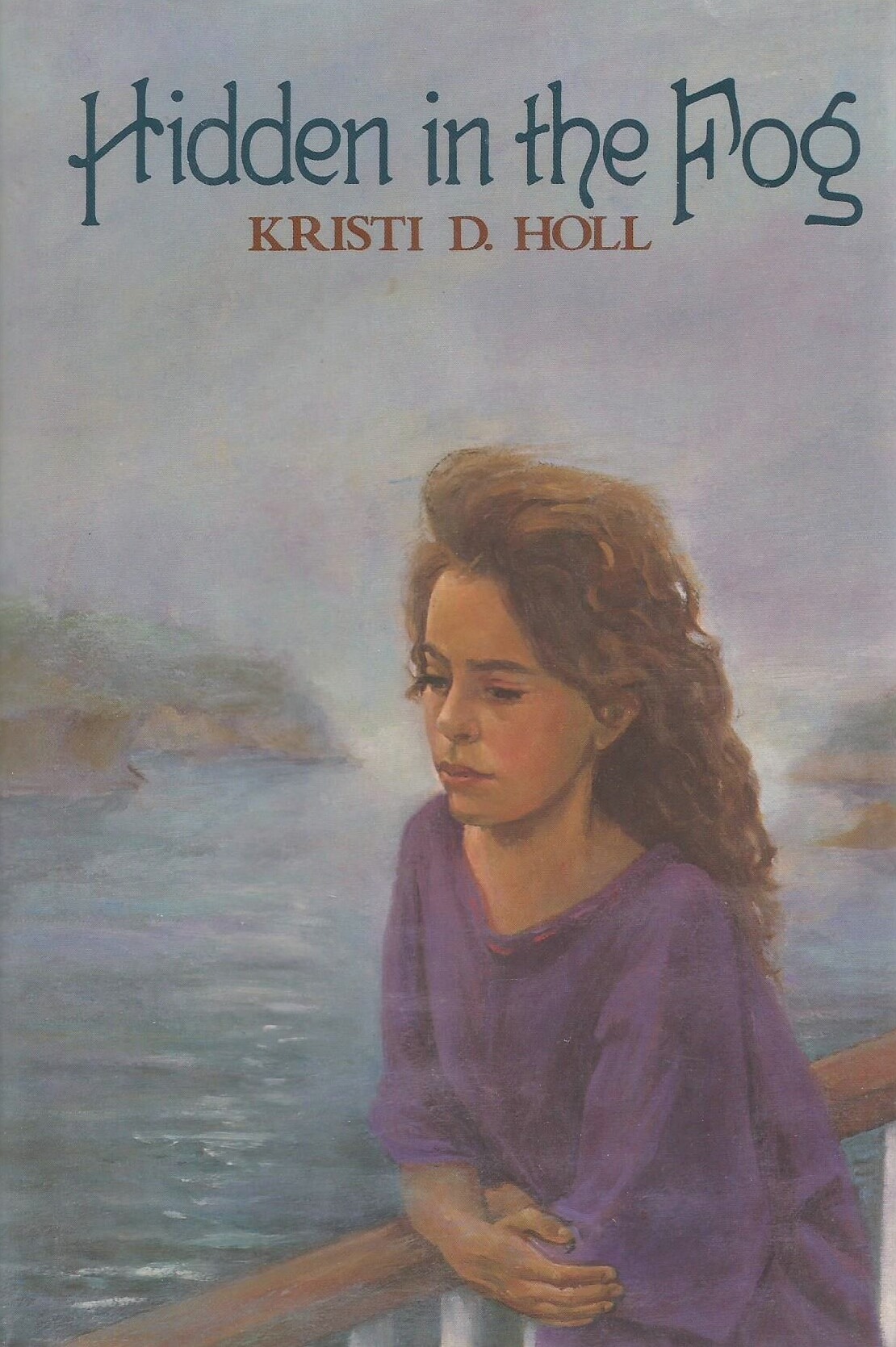 When serious financial difficulties endanger the future of the Mississippi steamboat tourist attraction run by her family and friends, thirteen-year-old Nikki singlehandedly pursues various schemes to make money, discovering the hard way that there is more to life than worrying.
Atheneum, 1989
ISBN-10: 0689314949
ISBN-13: 978-0689314940
Danger at Hanging Rock (*M *C)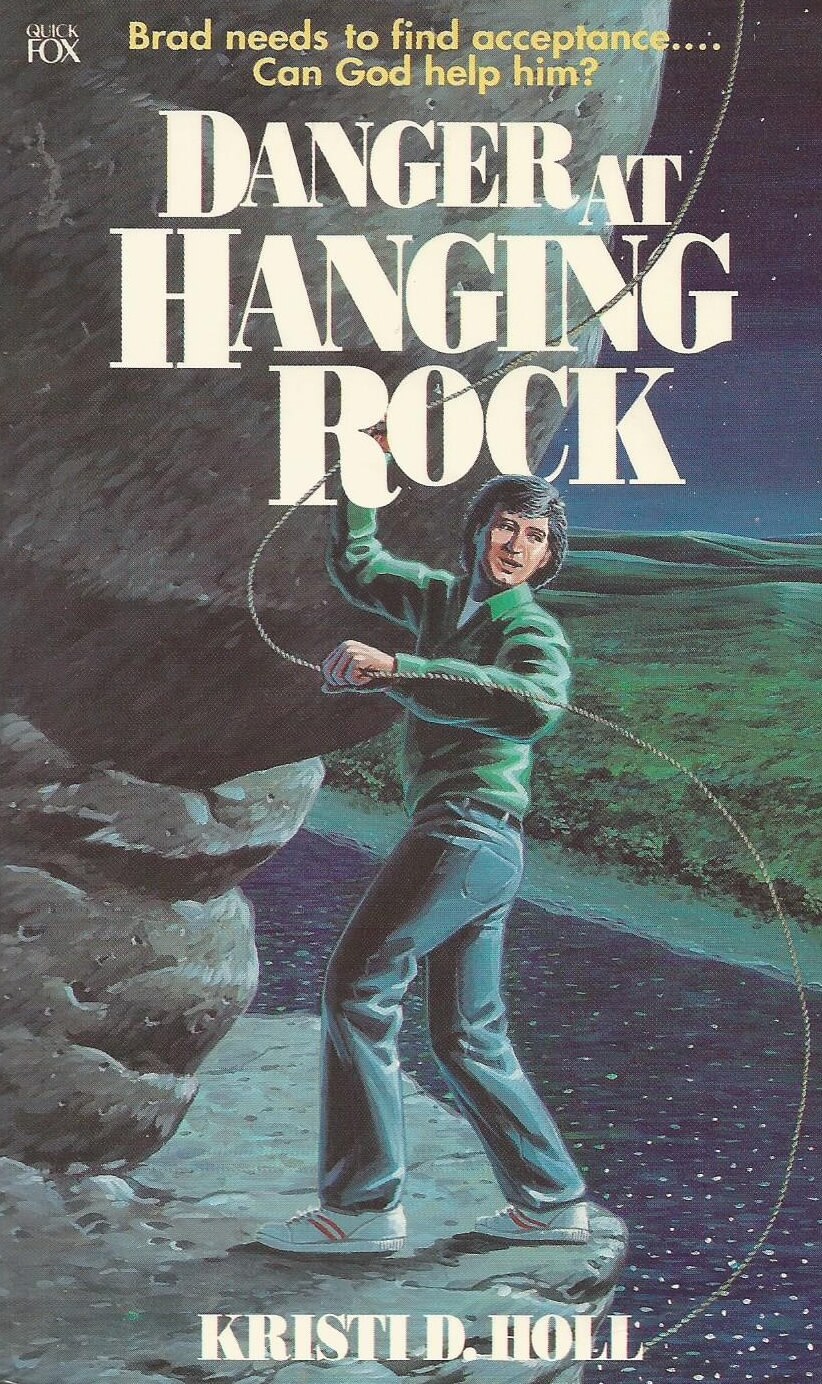 Brad needs to find acceptance. Can God help him? Anxious to prove his competence as a guide to his ranger father, fifteen-year-old Brad is appalled when, after being left in charge of a tour of Indian burial mounds, a five-year-old boy disappears, the victim of an apparent kidnapping.
David C. Cook Publishers/Chariot Family Pub, 1989
ISBN-10: 1555130674
ISBN-13: 978-1555130671
No Strings Attached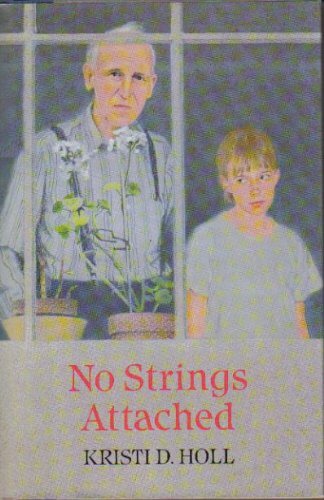 June finds sharing a house with her mother and her foster grandfather requires a difficult adjustment to his forgetfulness and his crabby remarks to her junior high school friends, but she also loves him as a family member.
Atheneum, 1988
ISBN-10: 0689313993
ISBN-13: 978-0689313998
Nominated for the 1991 Mark Twain Award (Missouri).
Patchwork Summer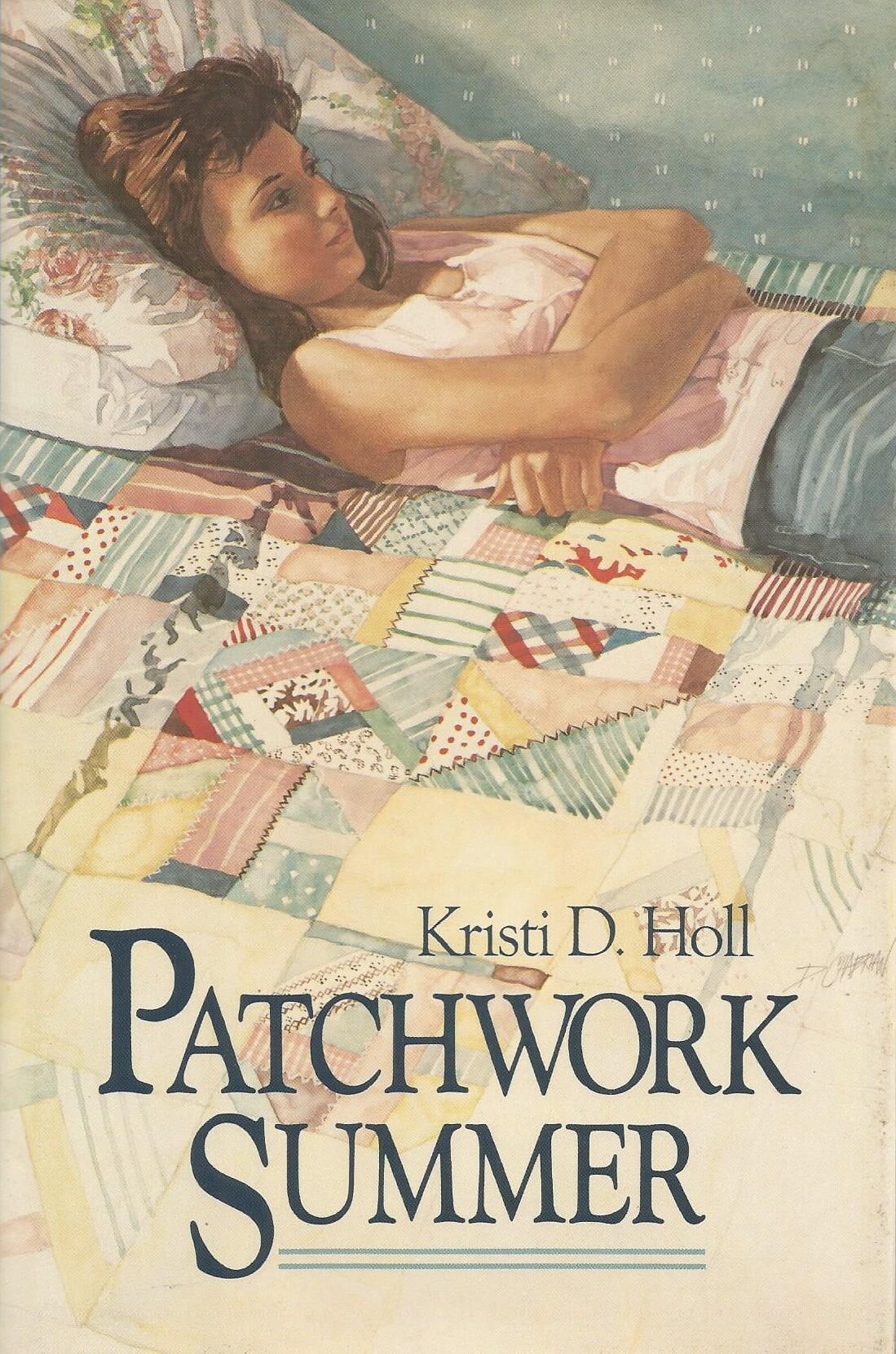 When her mother suddenly returns home a year after having walked out on her family, thirteen-year-old Randi tries hard to conquer her own anger and feelings of being permanently scarred by the experience.
Atheneum, 1987
ISBN-10: 0689313470
ISBN-13: 978-0689313479
International Reading Assoc. Young Adult's Choices List, 1989
The Haunting of Cabin 13 (*M)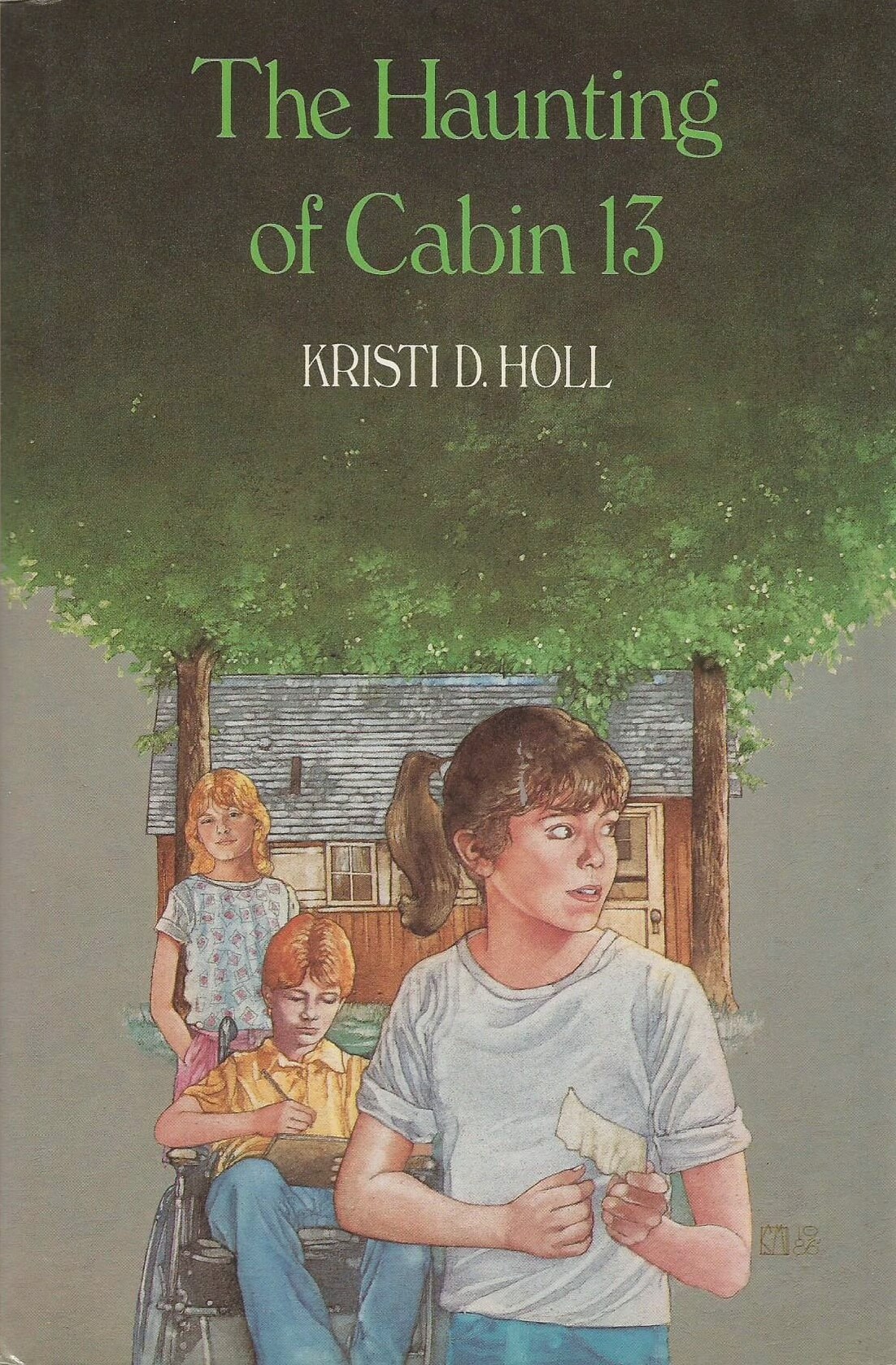 Thirteen-year-old Laurie, her family, and her best friend, Jenny, plan to spend a week's vacation in Cabin #13 at the lake in rustic Backbone State Park. But the first night, a ghost named Eleanor begins leaving notes warning the vacationers not to stay. Eleanor, who was also thirteen and occupied Cabin # 13, died the previous summer in a boating accident during the week she was there. Is she back, or is someone else the author of the notes? Strange bobbing lights around the woods and over the water, coded messages, and a canoe accident add more clues to the simmering plot that comes to a head when "Eleanor" is revealed. Backbone State Park will never be the same.
Atheneum, 1987; Dell Yearling, 1989; Royal Fireworks Press, 1996
ASIN: B00925MXIQ
ISBN-13: 9780440401827
WINNER of the 1990 Maryland Children's Book Award; also nominated for the 1990 Iowa Children's Choice Award
First Things First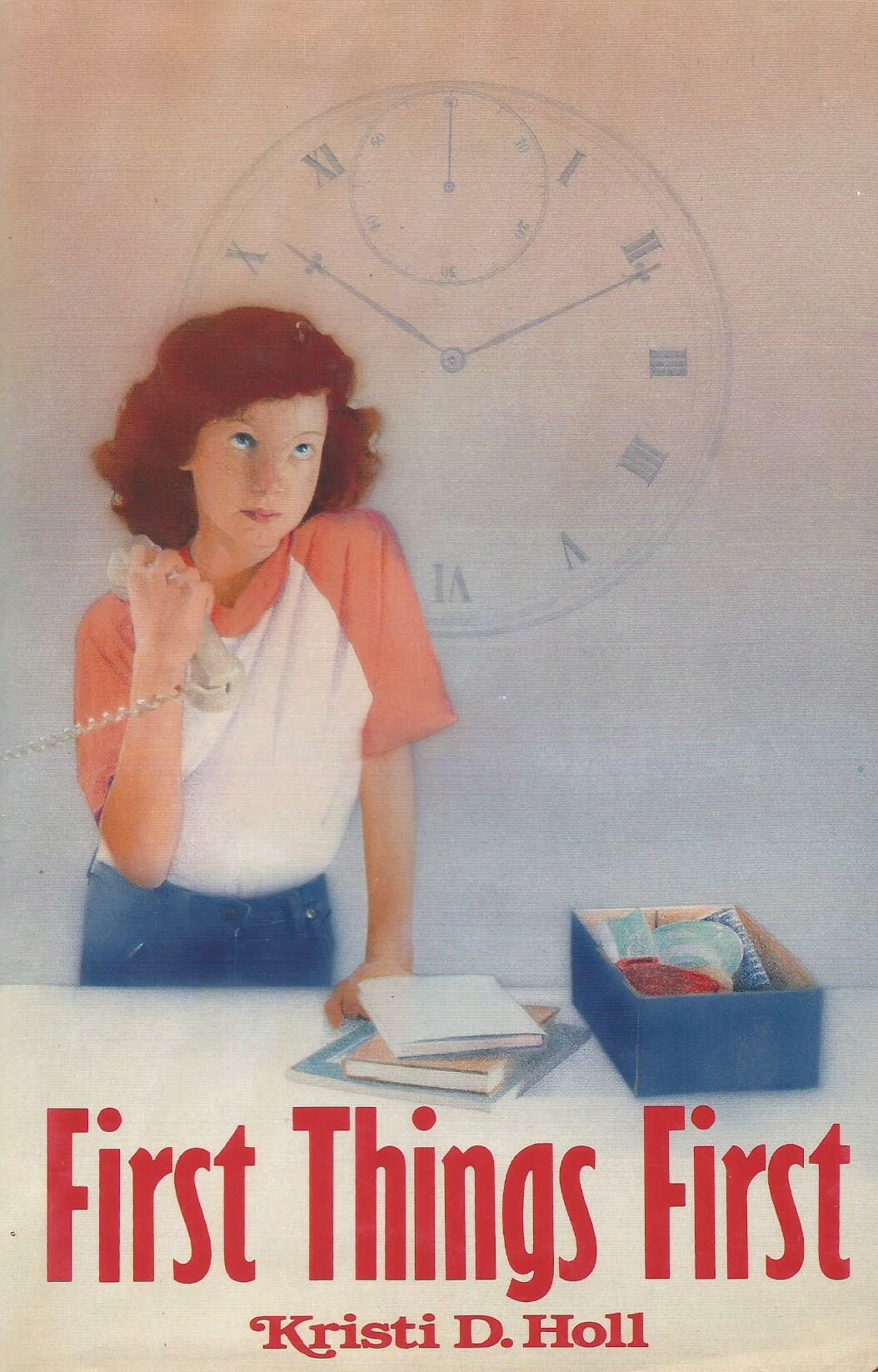 To earn money for camp, Shelly opens a portable garage sale and becomes so successful that to find time for the rest of her life, she has to learn to put first things first.
Atheneum, 1986; Dell Yearling, 1989
ISBN-10: 044040147X
ISBN-13: 978-0440401476
Cast a Single Shadow (*M)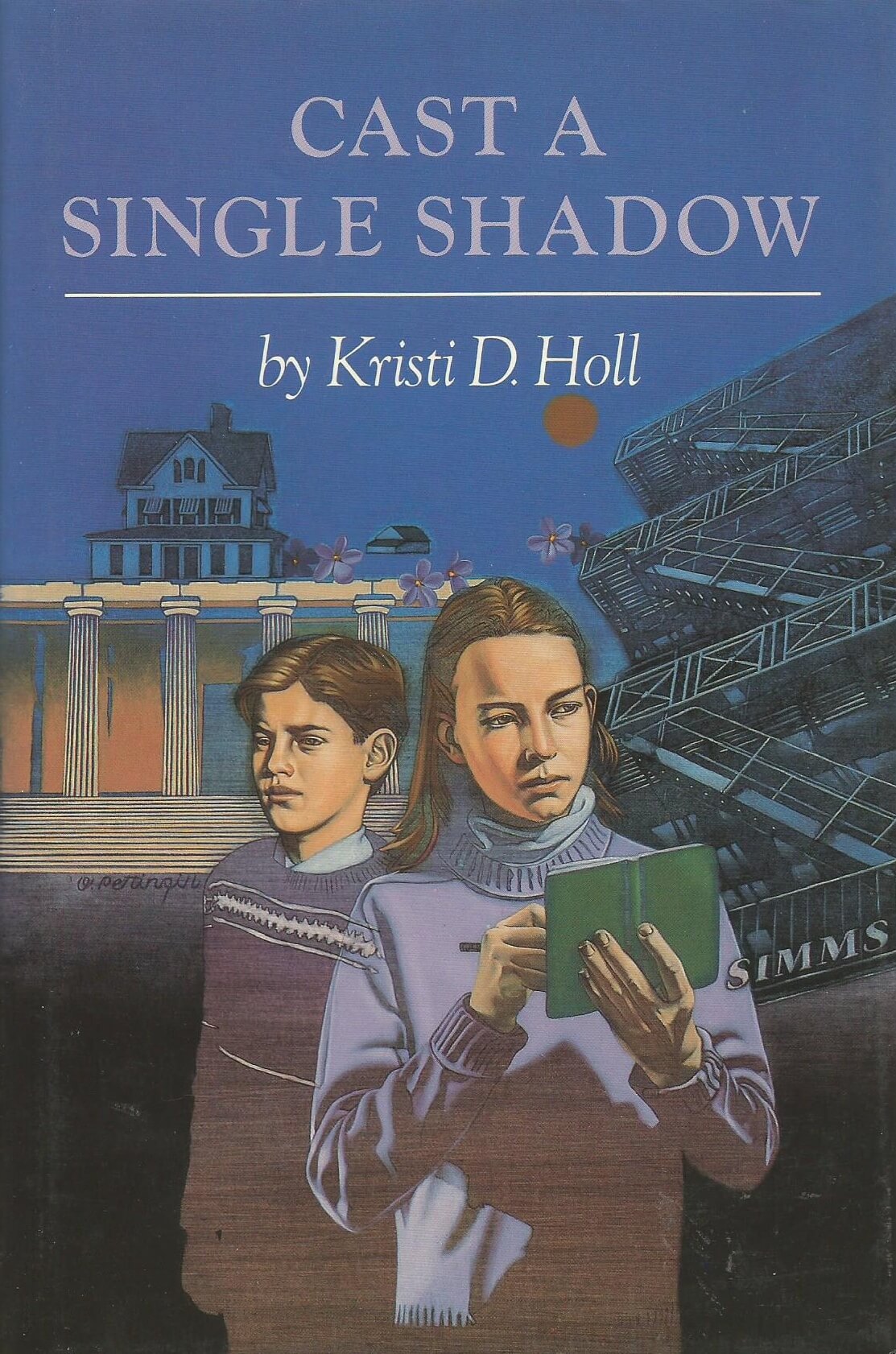 With her mom arrested as a thief and the police not looking any further for the real criminal, seventh-grader Tracy searches for the wily, dangerous thief alone.
Atheneum, 1986; Dell Yearling, 1989
ISBN-10: 0440402220
ISBN-13: 978-0440402220
Perfect or Not, Here I Come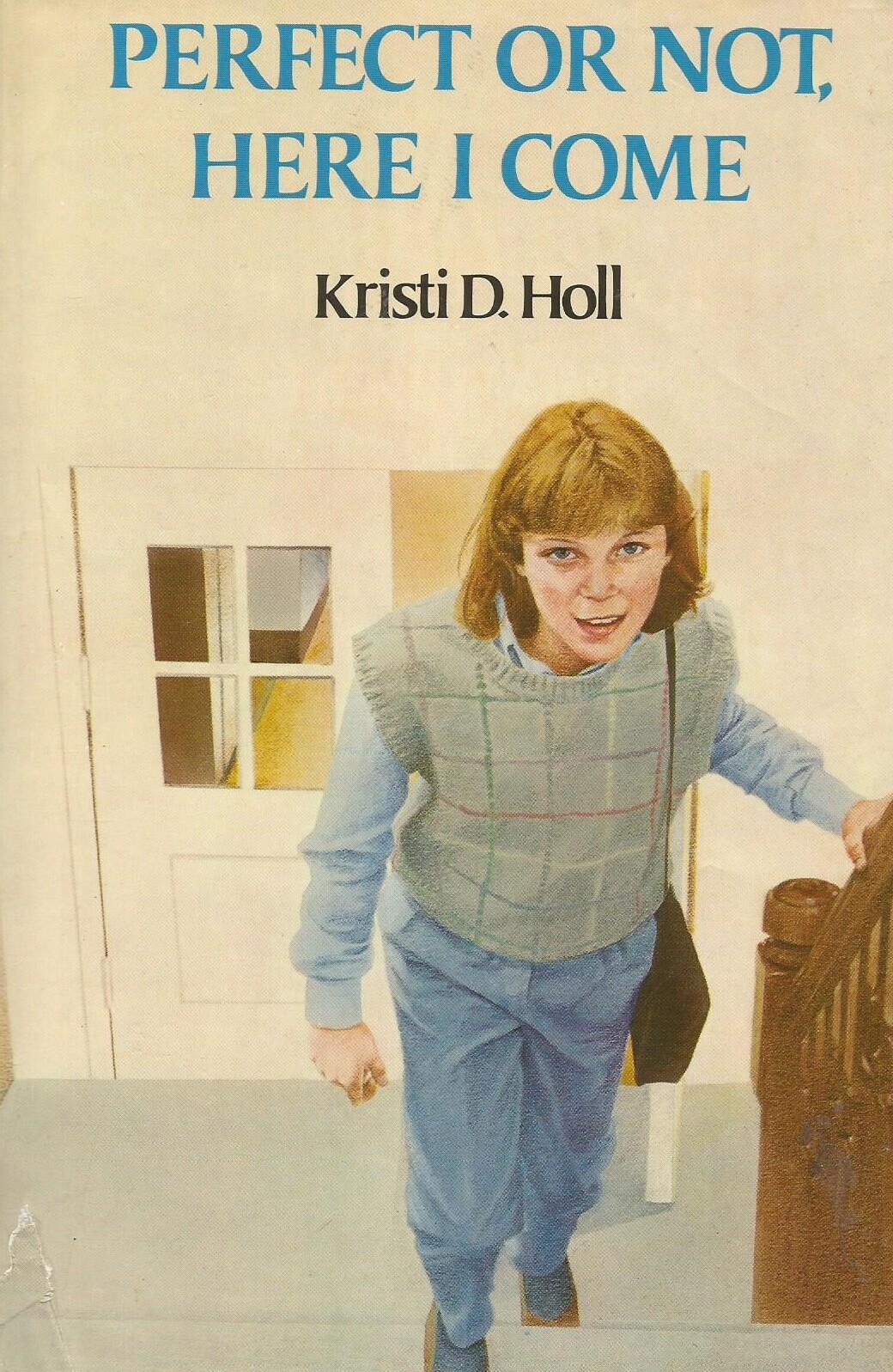 Life may not be fair, but Tara, seeking justice, finds how to make the best of things.
Atheneum, 1986
ISBN-10: 0816710481
ISBN-13: 978-0816710485
Junior Literary Guild Book Club Selection, 1987; Nominated for 1990 West Virginia Book Award
The Rose Beyond the Wall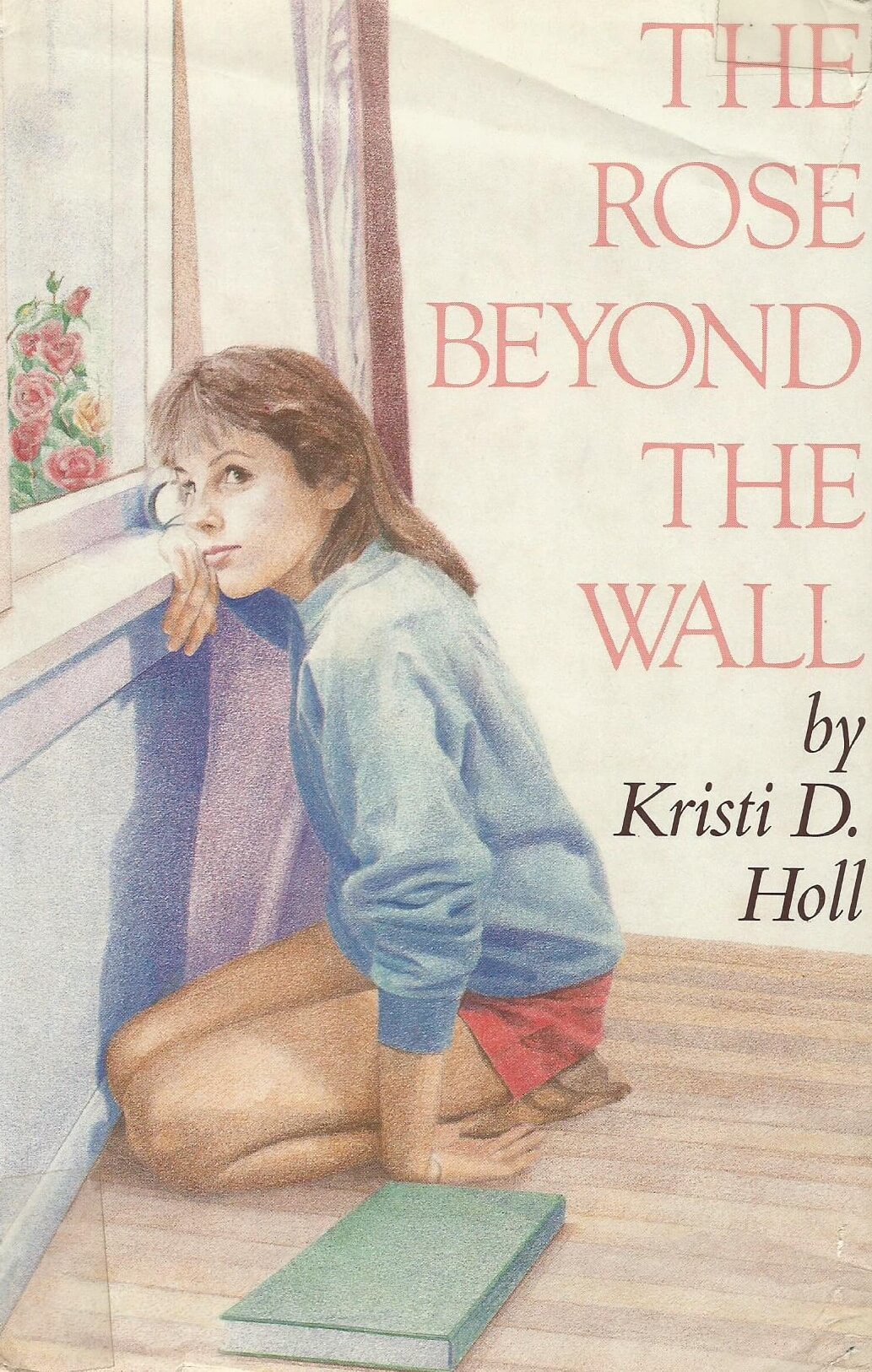 Rachel's family brings Grandma home to live her final days, and everyone, including Rachel and Grandma herself, must find a path to acceptance.
Atheneum, 1985
ISBN-10: 081671309X
ISBN-13: 978-0816713097
Children's Book Council list of Outstanding Books in the Field of Social Studies for 1985; Nominated for the 1988 Mark Twain Award (Missouri), and the 1991 Iowa Children's Choice Award.
Footprints Up My Back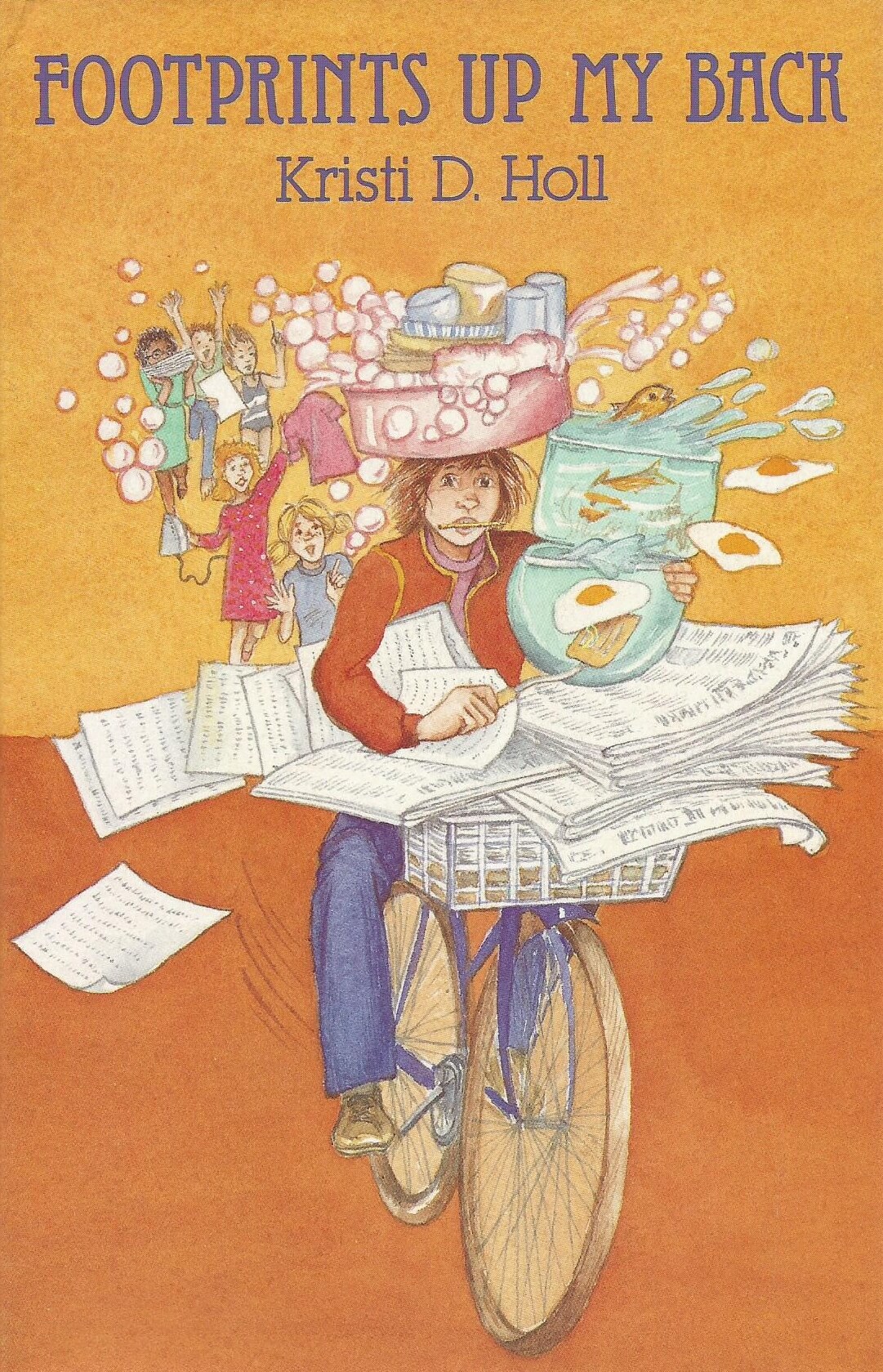 "Being dependable is a curse!" At least, that's what Jean Harvey concludes when she begins to feel that everyone—her parents, her teacher, her older sister, and even her best friend—takes advantage of her and her never-failing dependability. The trouble is, when asked to do a favor, Jean just can't say no. Then Jean decides to adopt a cocker spaniel—having her own dog is her special dream. To earn the adoption fee, Jean goes into business for herself, working hard at a yucky job to earn the money. Then her older sister persuades Jean to lend her the puppy money she's saved "just until the weekend"—and can't pay it back. For Jean, it's the last straw when it looks as though her puppy will go to someone else. Although it's hard at first, Jean learns that it's a fine thing to be dependable, but nobody should allow herself to be walked on.
Atheneum, 1984
ASIN: B001JEBEAQ
Junior Literary Guild Book Club Selection,1984; Nominated for the 1988 Maude Hart Lovelace Book Award (Minnesota).
Mystery by Mail (*M)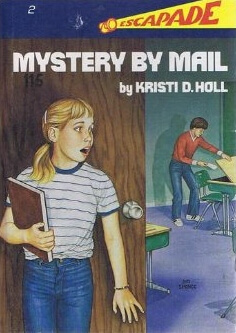 Who was the blackmailer victimizing Kate's friends? Kate turns from school news reporter to super detective to find out…and as the threats become more and more serious and sinister, she dares to confront real danger face to face.
Atheneum, 1983
ISBN-10: 0689313748
ISBN-13: 978-0689313745
Just Like a Real Family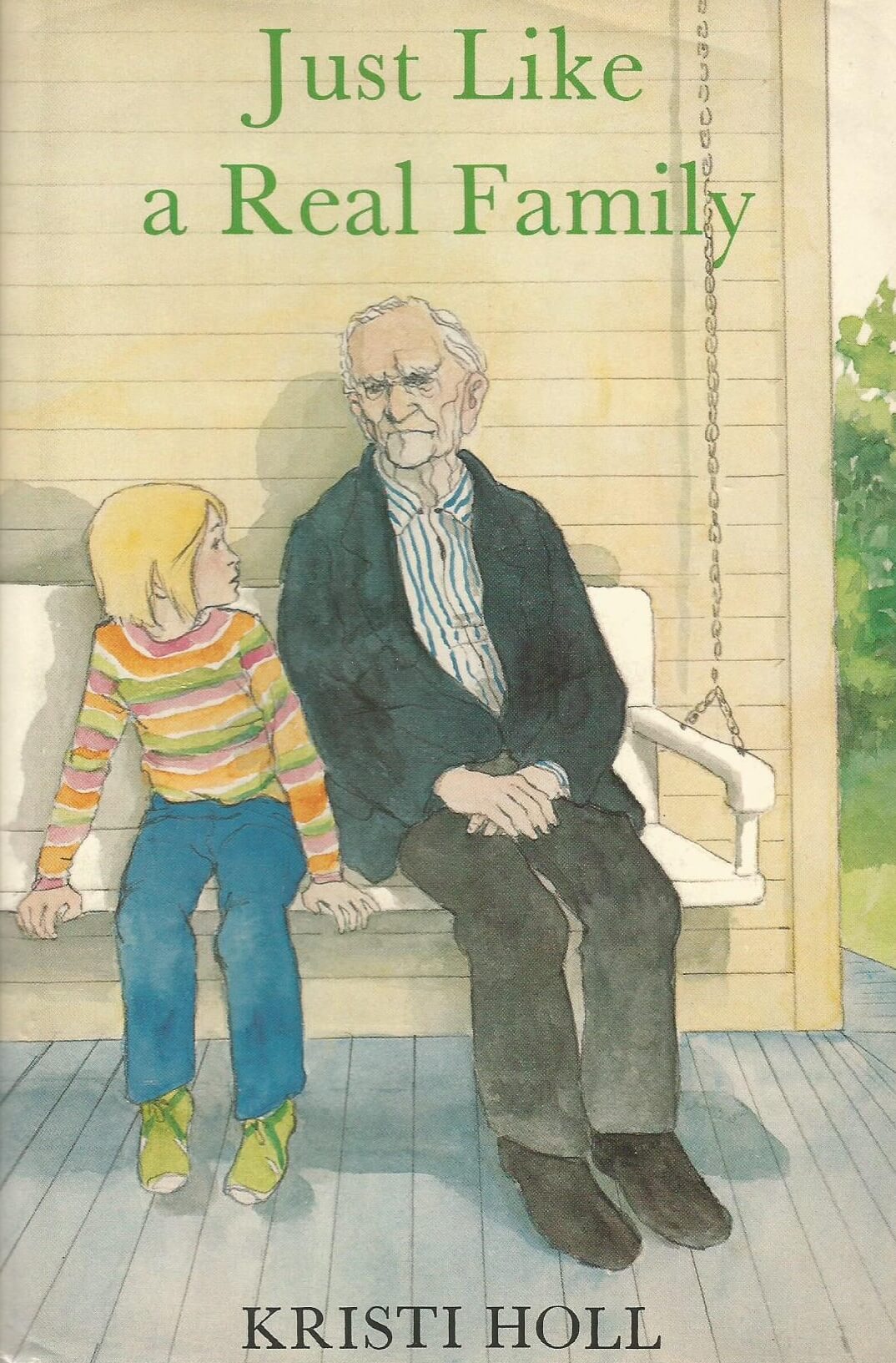 June's foster grandparent turns out to be a crabby old man who doesn't like children in general and June in particular.
Atheneum/Simon and Schuster, 1983
ISBN-10: 0689309708
ISBN-13: 978-0689309700
Nominated for the 1986 Mark Twain Award (Missouri), the 1986 Iowa Children's Choice Award, the 1986 Sequoya Children's Book Award (Oklahoma), the 1987 Golden Sower Award (Nebraska), and the 1988 Sunshine State Young Reader's Award (Florida).
(*M) = Also Mystery ~ (*C) = Also Christian