Beauty of Believing
Faith is like a flower. Are you ready to blossom? In order to grow, it needs soil, water, and sun—food for the spirit. That's just what this devotional is. Spiritual food to help your faith grow strong and beautiful. Featuring 365 days of wisdom from your favorite Faithgirlz! authors, as well as quotes and questions from real girls like you, this devotional offers pages of inspiration on everything from navigating friendships, to taming the tongue, to trusting God in everything, big and small. Growing up can be tough, but Jesus is guiding you every step of the way. Beauty of Believing combines the talents of Faithgirlz! authors Tasha K. Douglas, Mona Hodgson, Kristi Holl, Lois Walfred Johnson, Allia Zobel Nolan, and Nancy Rue. Their words of wisdom will help your faith bloom and flourish as you grow into the girl God wants you to be.
Zonderkidz, October 2014
ISBN-10: 031073617X
ISBN-13: 978-0310736172
Finding God in Tough Times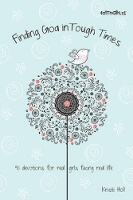 Every girl deals with hard situations at some time in her life, from stress, peer pressure, and perfectionism to divorce, bullying, and abuse. This 90-day devotional will help you find God and grace in the midst of your storms and struggles. Girls in the tween years (ages 8-12) are already dealing with new things like peer pressure and trying to fit in. When you add other stresses like step-families and addiction problems, the struggles can be overwhelming. Finding God in Tough Times can help a girl transform from feeling trapped to having hope. Whether you are looking for help for yourself or for a hurting friend, this book provides advice and wisdom through God's Word. Through activities, journal prompts, and stories from real girls like you, you'll find comfort in God's presence—no matter what the circumstances.
Zonderkidz, 2013
ISBN-10: 0310731801
ISBN-13: 978-0310731801
VANISHED (*M)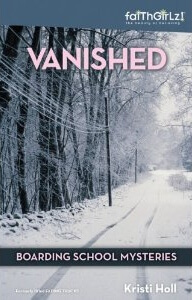 Too much vanished to handle? Twelve-year-old Jeri McKane knew that attending boarding school hundreds of miles from home would be hard, but she never imagined anything like this. Her mom – too busy even to answer Jeri's phone calls and emails – sends the devastating word that she can't make it to Parents' Weekend. Then the school bus carrying Jeri's roommate Rosa mysteriously disappears. A natural sleuth, Jeri knows there are leads to be followed and follows her instincts to discover new dimensions of faith and courage. Can Jeri continue to trust God even in the most confusing of times?
Zonderkidz, 2011
ASIN: B004FEF5OI
BETRAYED (*M)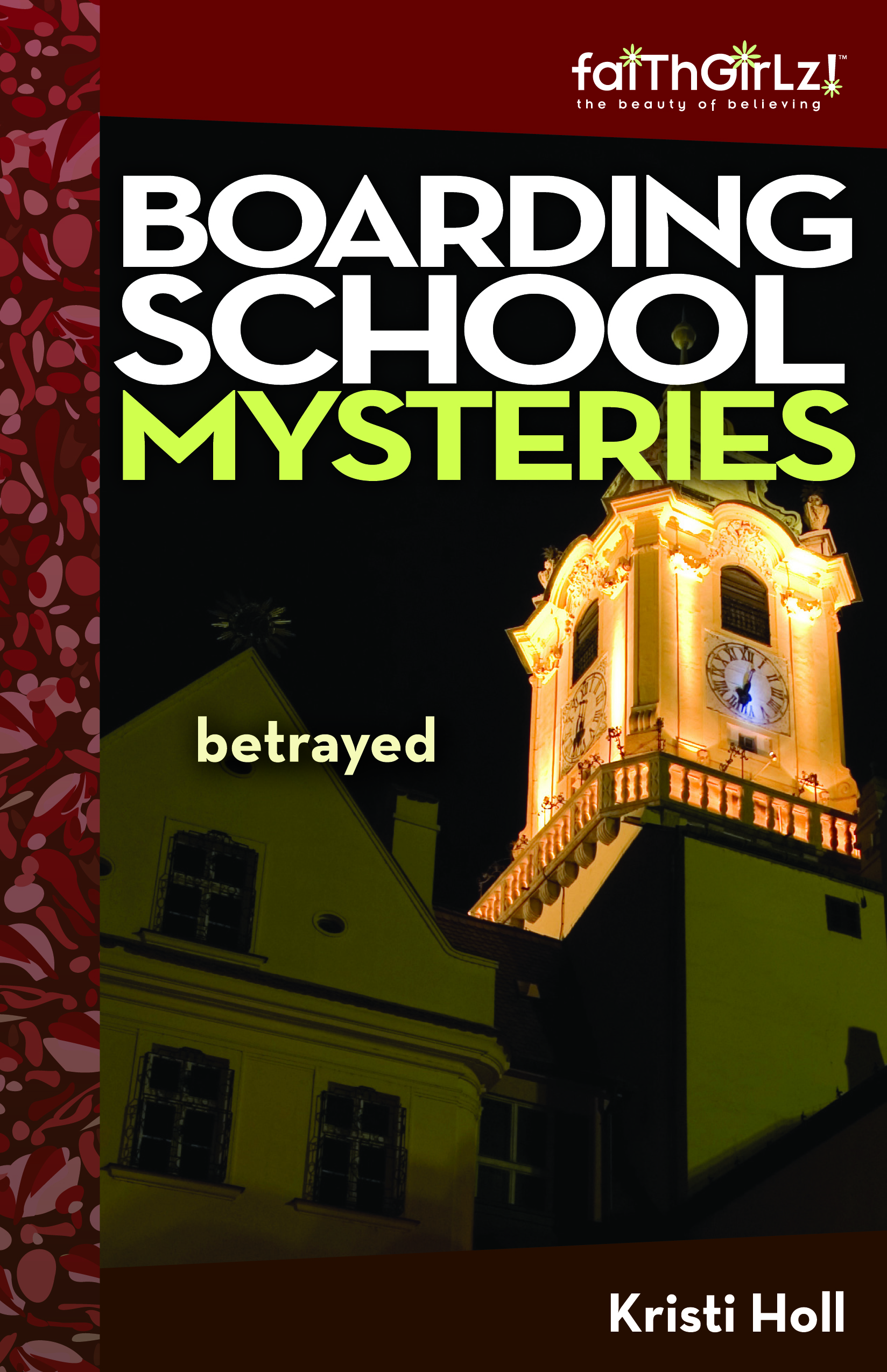 A serious misunderstanding leads to serious danger. Jeri McKane's world is turned upside down when her roommate Rosa blames Jeri for using a secret against her. If the real blackmailer isn't stopped, Rosa's secret could lead to her expulsion. Rosa's lead role in the school play also hangs in the balance—as does a special friendship. To make matters worse, Jeri's dad turns up after months of no communication. Why does everything have to be so complicated—and where is God when you need him? A gifted investigator, Jeri may require a power larger than herself to stay out of harm's way. Can she learn to reach out in time?
Zonderkidz, 2011
ASIN: B004FEF1TC
BURNED (*M)
Abby Wright is Jeri McKane's biology lab partner and close friend. When a mysterious explosion in their lab sends Abby to the hospital, Jeri's sleuthing nose smells more than just smoke. Can she unravel the mystery before anyone else gets hurt? Worse yet, is the firebug at Landmark School targeting her? In the face of great danger, middle-school classmates are faced with the choice to trust God or to give in to their fears. Will faith and friendship prevail or has Jeri finally met a challenge too big to handle?
Zonderkidz, 2011
ASIN: B004FEF5O8
POISONED (*M)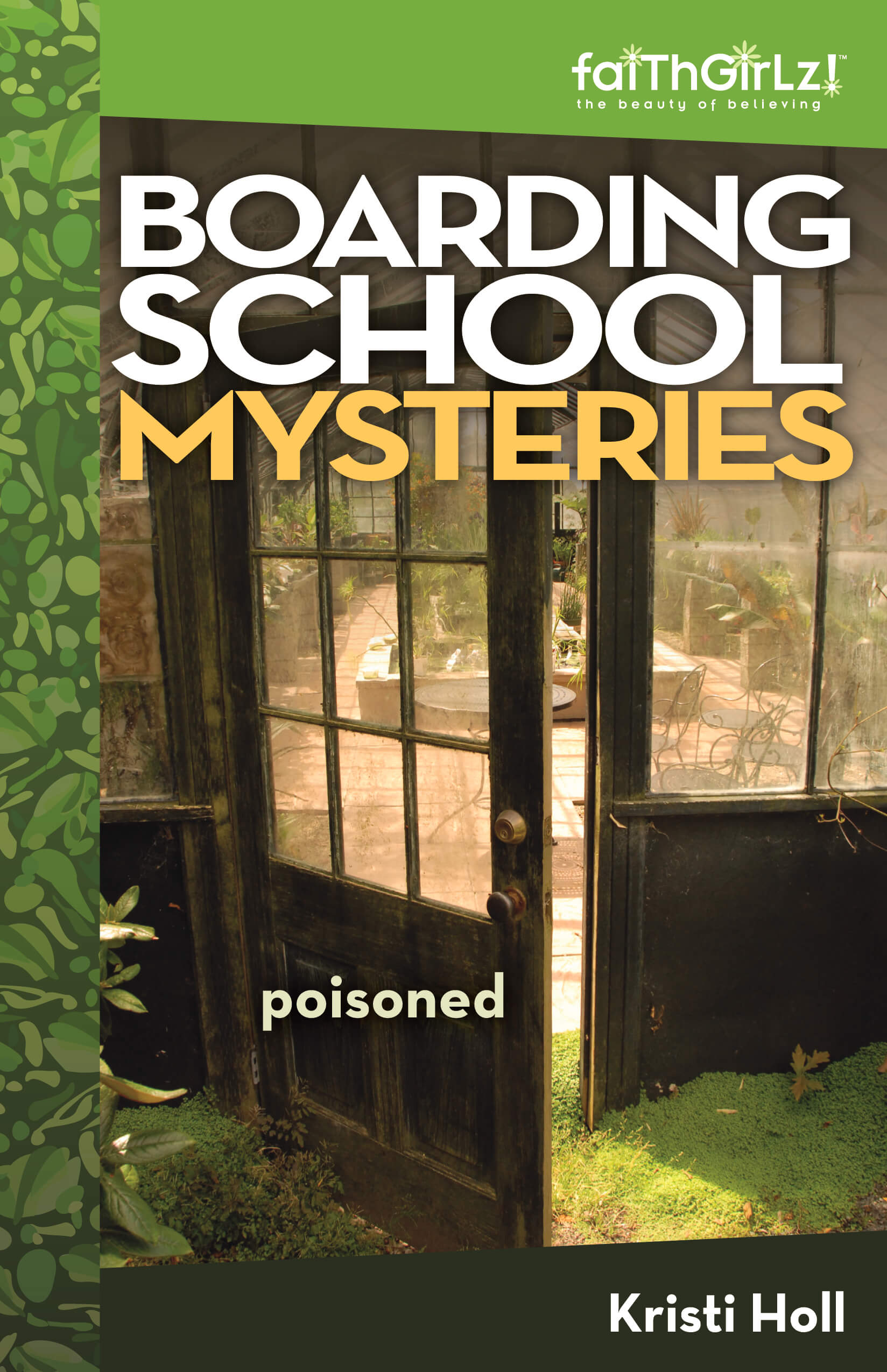 When a group of friends fall sick after preparing a birthday dinner, Jeri McKane suspects that the illnesses are linked. Is it simply an unfortunate event or have the friends been intentionally poisoned? Jeri's detective instinct says something isn't right, and the girls follow a trail that leads to some not-so-sweet evidence. Will the girls discover God's goodness and grace in the midst of unfair and sinister events, or will they be left with a permanently bad taste in their mouths?
Zonderkidz, 2011
ASIN: B004FEF5NY
What's A Girl To Do?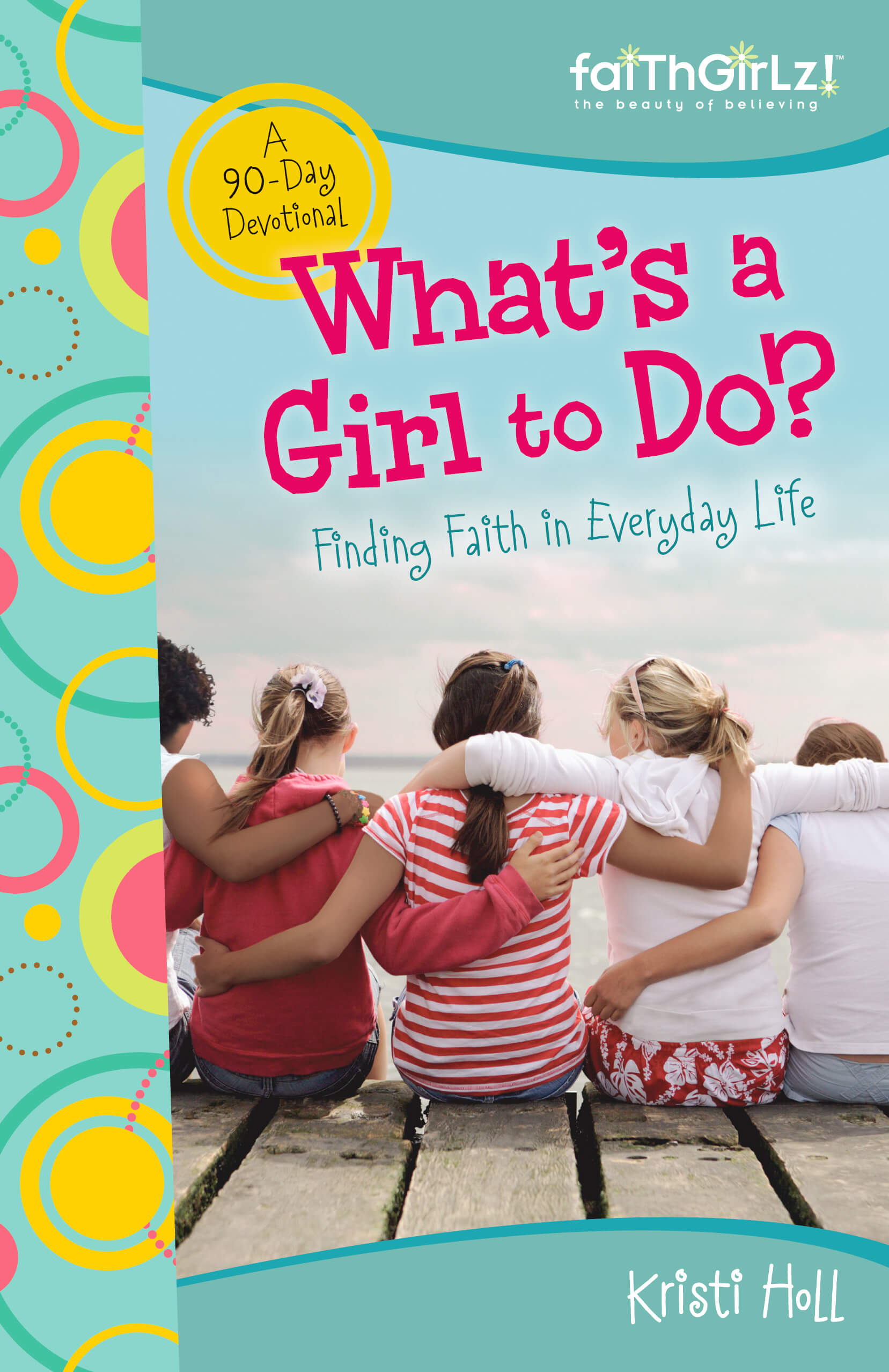 What's a Girl to Do? You want to do the right thing, of course, but what is the right thing? The Bible doesn't say anything about whether or not you should quit the school band or how to tell a friend her skirt is a little too short, does it? Inside you'll find ninety real-life devotionals to help you grow in faith every day, because the Bible does have all the answers, even for the girl who's all that—and more! Get ready to take your faith walk from indifference to compassion, from critical to admiring, from anxious to peaceful, from worldly beauty to self-acceptance, and much, much more. This book will help you grow from the inside out, even for the most contemporary predicaments! Recommended for ages 8 to 12.
Zonderkidz, 2007
ISBN-10: 031071348X
ISBN-13: 978-0310713487
Shine On, Girl!
If you liked No Boys Allowed, Girlz Rock, and Chick Chat, you'll love Shine On, Girl!. These ninety daily devotions each illustrate a Scripture and help you understand God's Word. And there's more: "More to Explore" and "Did You Know" sections point to other related passages. "Girl Talk" poses simple questions to think about on your own or talk about with friends. "God Talk" helps you get started offering your thanks and worries to God. Scattered throughout are health and beauty tips and fun factoids. Faithgirlz! is based on 2 Corinthians 4:18. "So we fix our eyes not on what is seen, but on what is unseen. For what is seen is temporary, but what is unseen is eternal (NIV)."
Zonderkidz, 2006
ISBN-10: 0310711444
ISBN-13: 978-0310711445
Chick Chat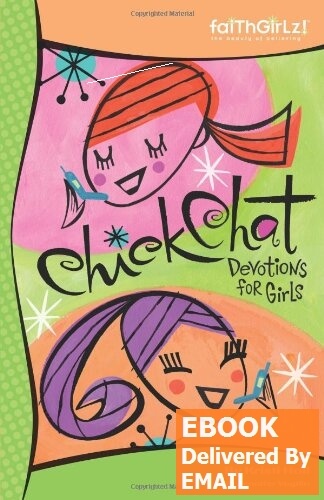 What girl doesn't like a nice cozy chat with a friend – especially a friend who understands everything about her? In Chick Chat, you'll learn how to build that heart-to-heart connection with the One who loves you best. Each devotion brings the Bible right into your world and offers lots to learn and think about—from the values that will be good for a lifetime to the things you can do to survive every day.
Zonderkidz, 2005-2006
ISBN-10: 0310711436
ISBN-13: 978-0310711438
Girlz Rock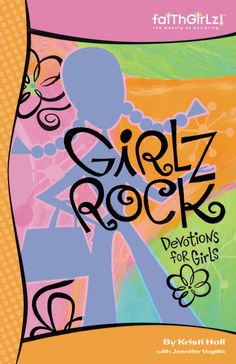 God wants every girl to know she's awesome in his sight. He cares about everything—from bullies to boys, friends to future goals, and disappointment to discoveries. As far as he is concerned, girls rock! In this life-impacting devotional, God's girls will discover answers to the questions that boggle them most. Most of all, they will discover that God's loving presence is rock solid and their faith in him can withstand anything.
Zonderkidz, 2005
ISBN-10: 0310708990
ISBN-13: 978-0310708995
No Boys Allowed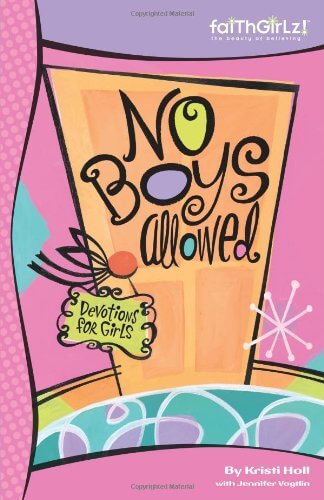 Every girl dreams of being pretty on the outside, but what about the inside? No Boys Allowed gives girls a heart-and-soul makeover. Devotions like "Million Dollar Hair" offer them plenty to think about. No girl will look at her hairbrush quite the same when she finds out how much God cares about every part of her — even the hairs on her head! And the "Fun Factoids" section does the hair-counting for her.
Zonderkidz, 2004
ISBN-10: 0310707188 ISBN-13: 978-0310707189
4Give and 4Get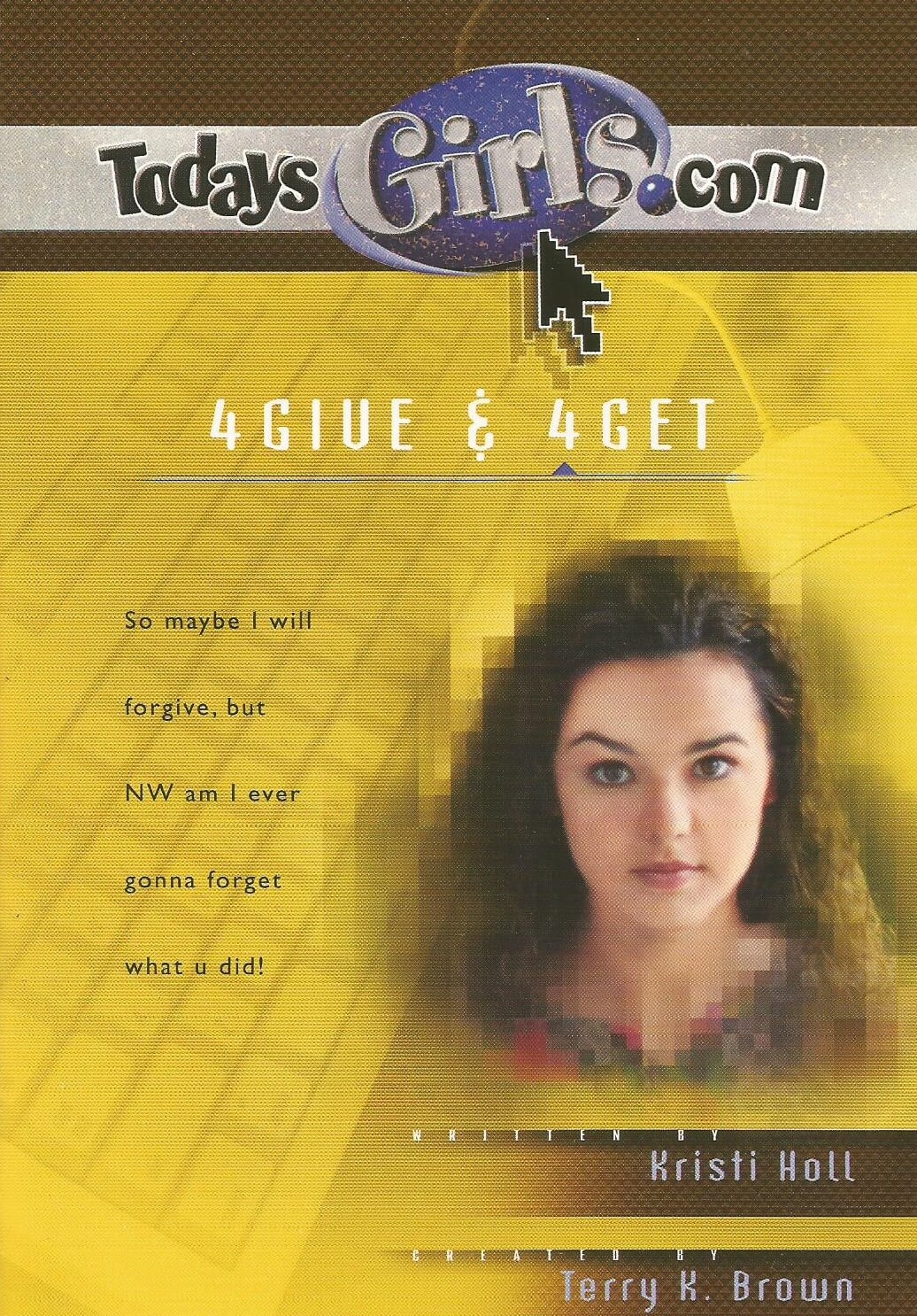 The TodaysGirls plan a Mother's Day singing performance, but what Alex Diaz doesn't know-what everyone hides from her-is that she can't carry a tune in a clear vinyl backpack. Even her backup musician tactfully encourages her to learn how to play an instrument. Events spiral to prevent Alex from discovering the truth about her voice, misunderstandings lead her to believe that her friends and her Mom actually can't stand her. It takes the patient love of her Christian friends for Alex to realize that only through understanding can forgiveness come-forgiveness of her friends, for her mom, and even for herself.
Tommy Nelson Publishers, 2001
ISBN-10: 0849977126
ISBN-13: 978-0849977121
Fun E-Farm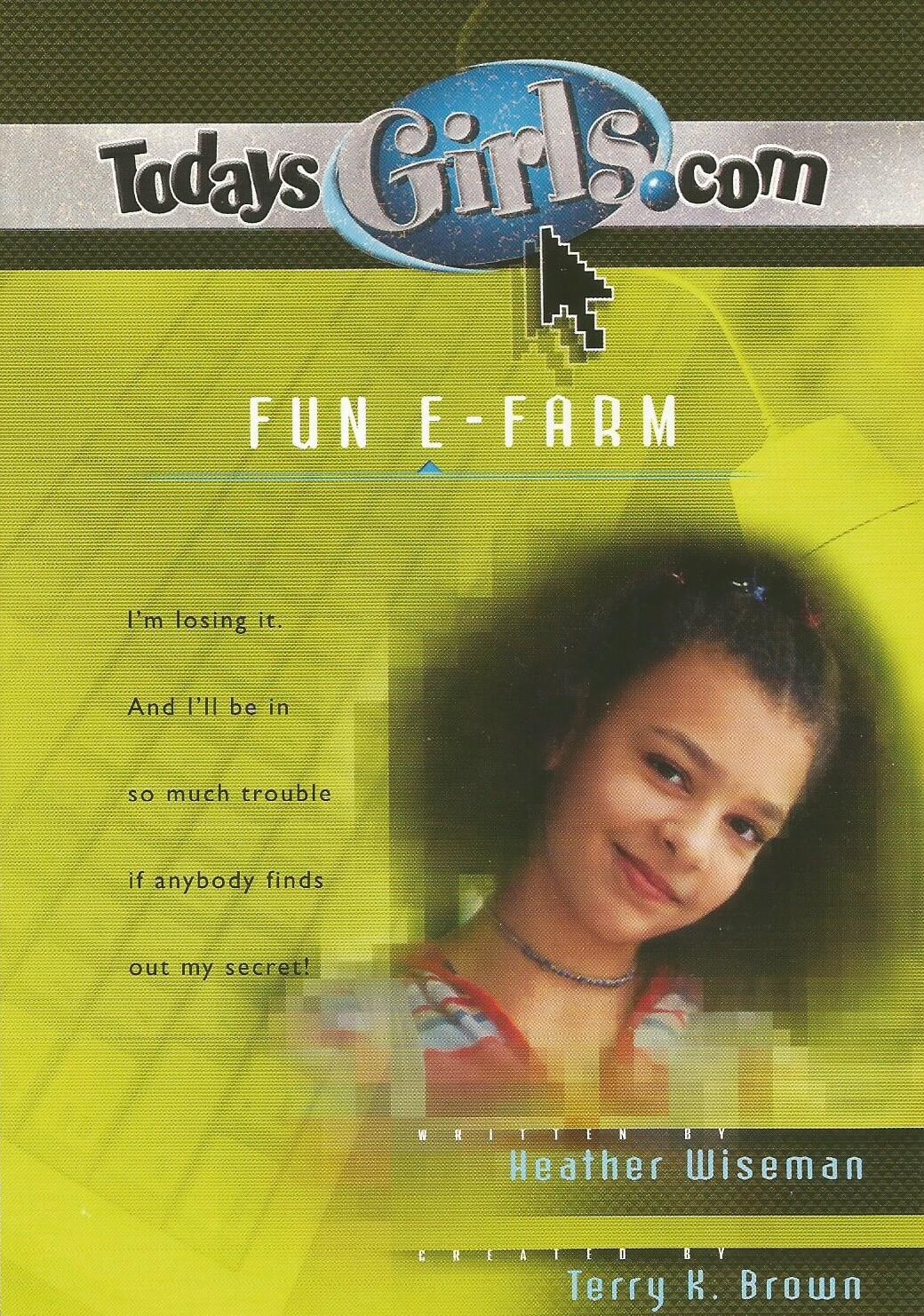 Morgan secretly hides an abandoned litter of kittens in her family's old barn after Dad says they belong at the animal shelter. Before long, the TodaysGirls discover that the Humane Society is out of money and Edgewood brims with unwanted animals. So Morgan begins taking in everything from puppies and ducks to iguanas and parakeets, trying to place them in homes via the e-Farm, a Web page she launches from home. The site becomes an unexpected money-maker through local advertisers, and Morgan discovers that God has a plan for his creation and that she must trust in that.
Tommy Nelson Publishers, 2001
ISBN-10: 0849977150
ISBN-13: 978-0849977152
Tangled Web
Meet Alex. Alex Diaz is the "new kid" who's been sent to live with her grandparents in Edgewood, where she hides her homesickness from everyone but her new best friend, Morgan. Alex feels judged and out of place, and she responds by judging the other girls. Add a neighbor coming and going at all hours of the night, he and his creepy son become instant targets of suspicion.
Tommy Nelson Publishers, 2000-2005
ISBN-10: 1400307570
ISBN-13: 978-1400307579
Chat Freak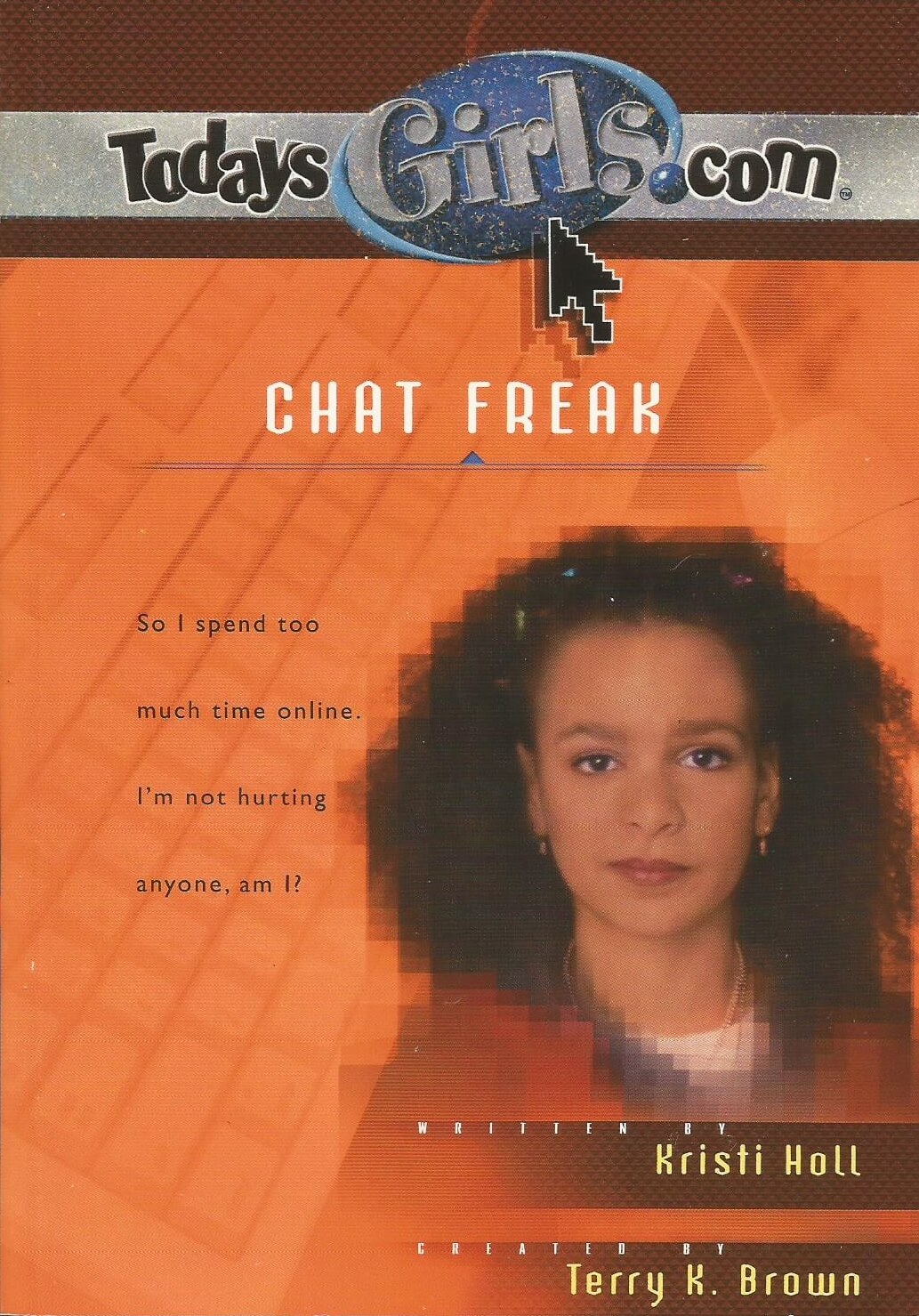 Meet Morgan. Morgan Cross is out-of-line online! Always caring and helpful, Morgan hits every site that claims to stop hunger and house the poor. Not only does she neglect her home responsibilities and her TodaysGirls cyberpals, Morgan becomes increasingly sad over all the world's injustices. Her friends try to show her Christ is the only One to carry all the world's burdens; she's just required to do her part. Morgan finds power and strength in Jesus' love and decides He is the God worth committing to and following.
Tommy Nelson Publishers, 2000-2005
ISBN: number
A Change of Heart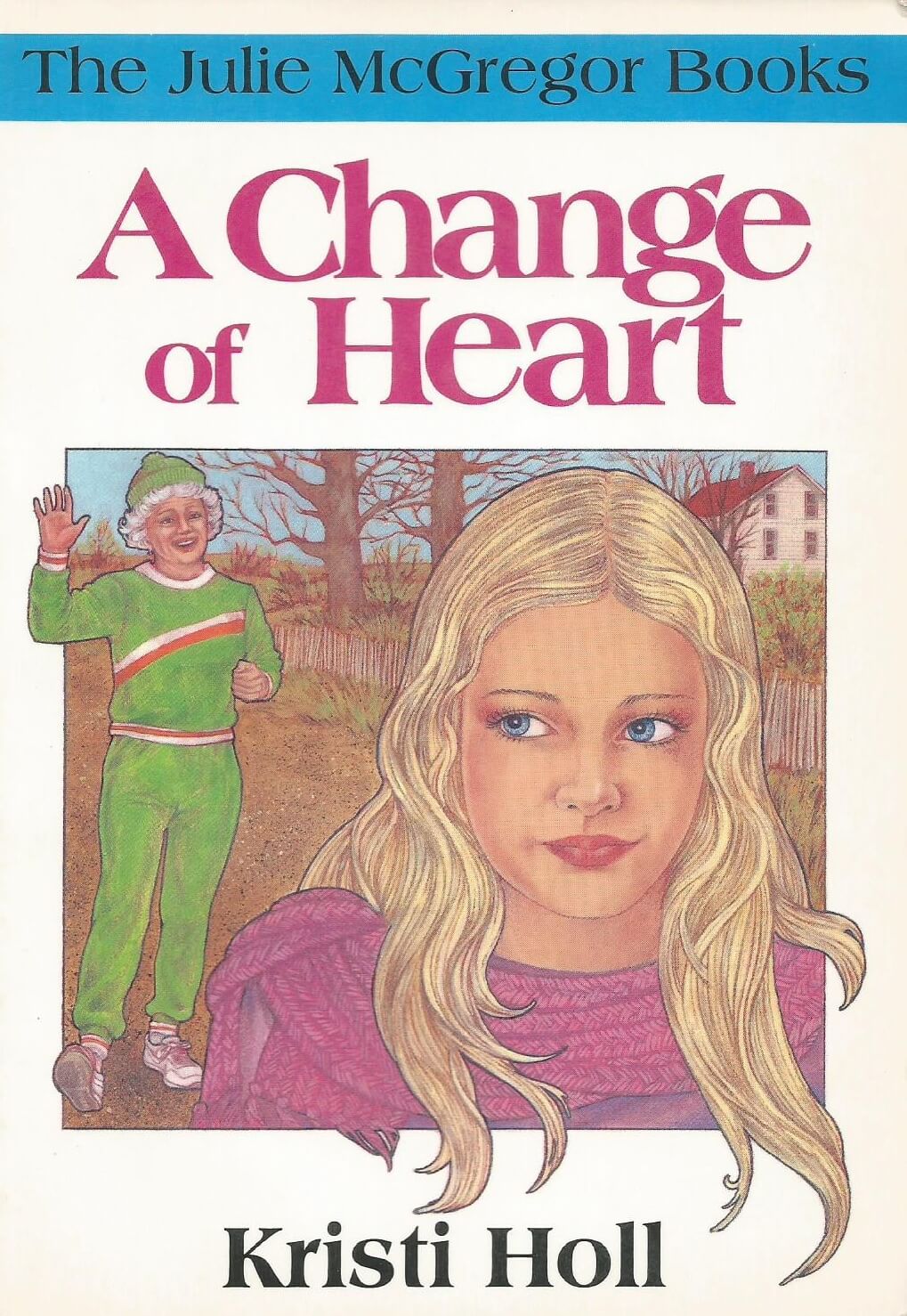 BOOK FOUR: When her grandmother comes to stay for a month and volunteers at her school library, twelve-year-old Julie has to deal with sharing her room and being embarrassed by her grandmother's somewhat flamboyant presence at school.
Standard Pub, 1991
ISBN-10: 0874038359
ISBN-13: 978-0874038354
A Tangled Web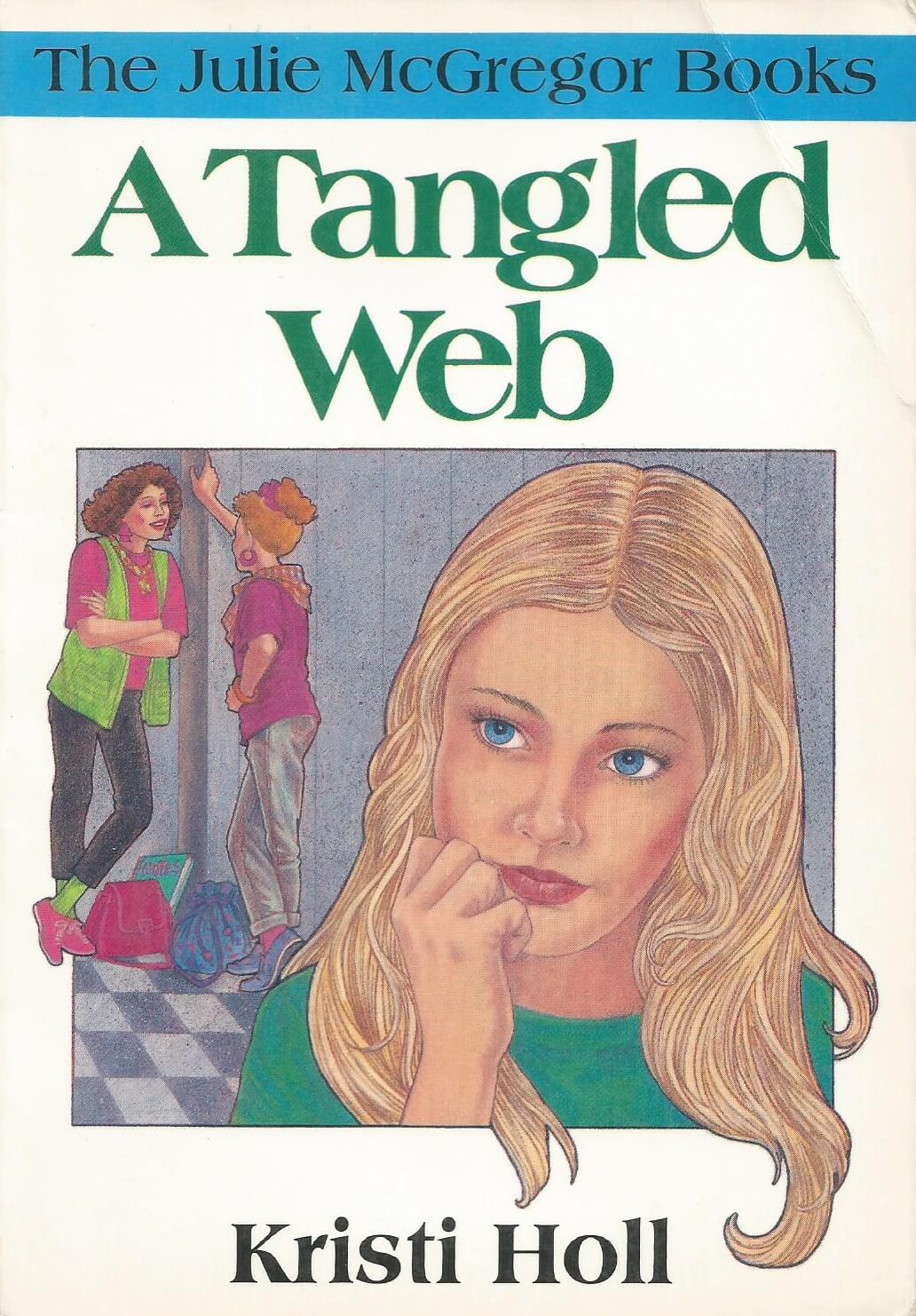 BOOK THREE: Sixth-grader Julie has problems hiding the fact that she has been wearing make-up against her parents' wishes and trying to stay on the relay team at school with teammates who don't want her.
Standard Pub, 1991
ISBN-10: 0874038367
ISBN-13: 978-0874038361
Two of a Kind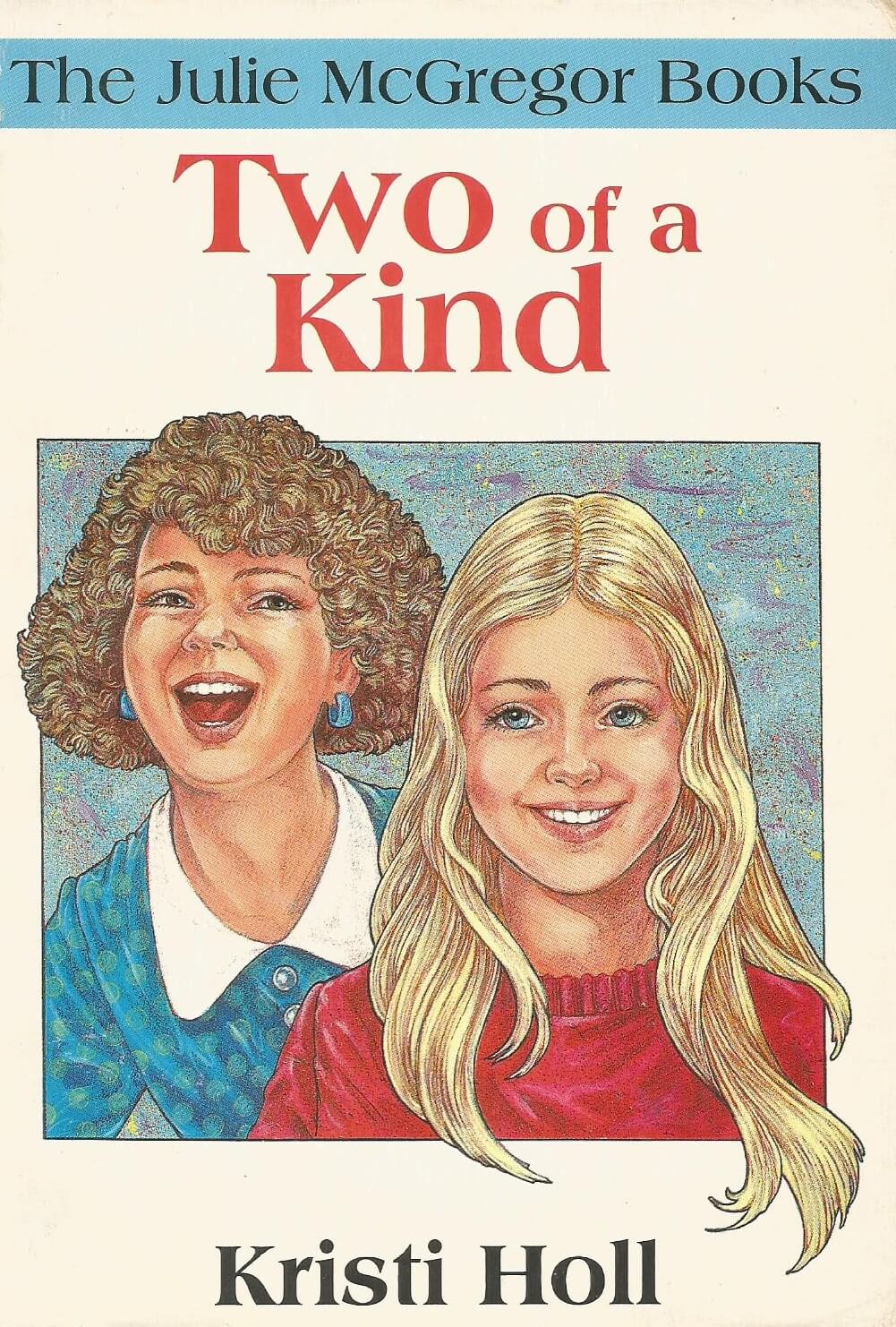 BOOK TWO: When twelve-year-old Julie McGregor's Laurel school merges with the school in nearby Elmwood, and the kids from the schools don't get along, she has trouble keeping her friend Monica while trying to make new friends from Elmwood.
Standard Pub, 1990
ISBN-10: 0874037484
ISBN-13: 978-0874037487
Trusting in the Dark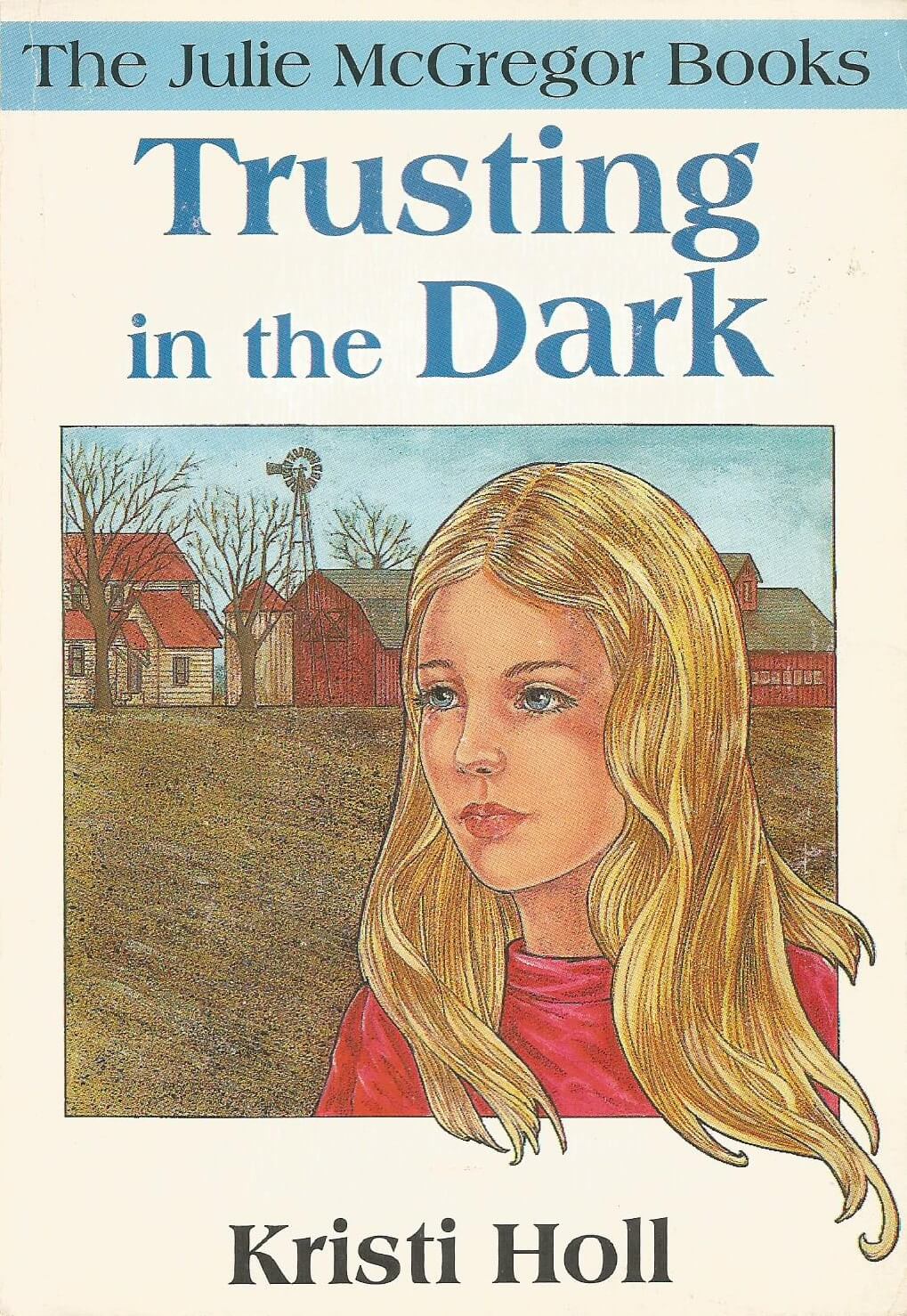 BOOK ONE: Sixth grader Julie dislikes the sacrifices she has to make to ease her family's serious financial problems, which may cause them to lose their farm, but her faith in God helps her through the situation.
Standard Pub, 1990
ISBN-10: 0874037492
ISBN-13: 978-0874037494
Danger at Hanging Rock (*M)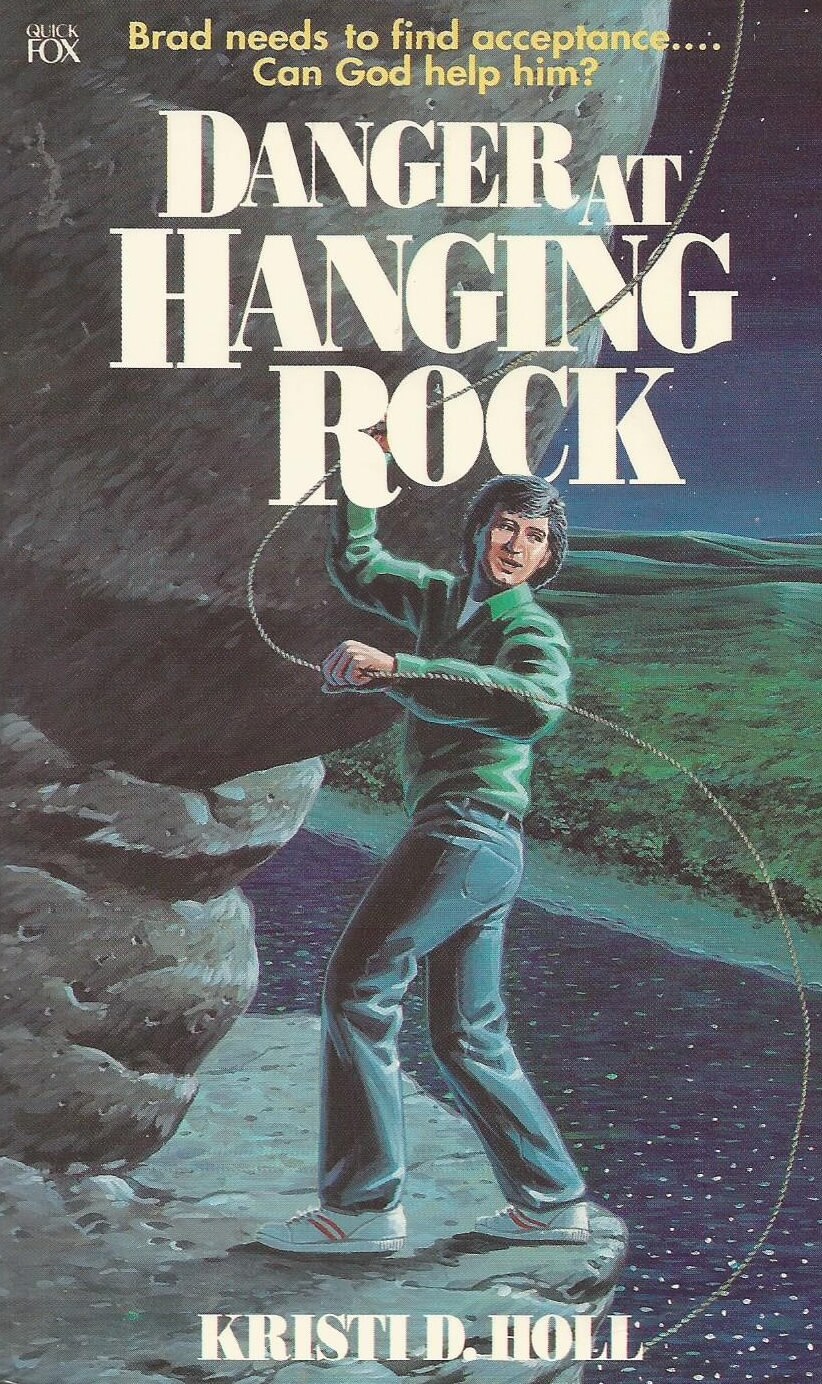 Brad needs to find acceptance. Can God help him? Anxious to prove his competence as a guide to his ranger father, fifteen-year-old Brad is appalled when, after being left in charge of a tour of Indian burial mounds, a five-year-old boy disappears, the victim of an apparent kidnapping.
David C. Cook Publishers/Chariot Family Pub, 1989
ISBN-10: 1555130674
ISBN-13: 978-1555130671